Supply Chain Sustainability
Supply chains must benchmark their sustainable initiatives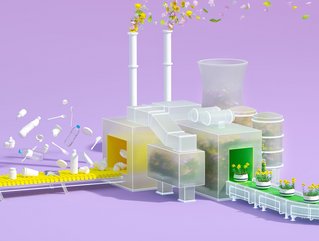 As supply chain exposure rises and sustainability becomes the target, organisations must benchmark their progress to prove their ESG action to stakeholders
Devising a workable sustainability strategy is a process that requires a significant amount of planning; without it, meeting the net-zero target will be substantially more difficult.
After witnessing the effects of the coronavirus pandemic ‒ which gave society some much-needed time of reflection to ponder the state of the world and the way they see it ‒ organisations are now cycling through the sustainability motions, with supply chains a core area of focus. Many of these organisation are now in the process of determining what their businesses can achieve when it comes to setting supply chain goals and how they will set about doing so.
As witnessed during COVID-19 and other unprecedented events of late, the supply chain is one of the most fragile components of business, so companies must monitor and protect it. Organisations in the supply chain space are already benchmarking their operations to determine the pitfalls of their processes, develop leaner yet more lucrative distribution networks, and source more responsible goods and services.
Supply chain benchmarking is not only critical for developing organisations, but it also encourages transparency while providing actionable sustainability data that will drive changes across industries. In January this year, the fashion sector witnessed a significant development that could alter the way companies account for sustainability. Although currently in the proposal stage in New York, The Fashion Sustainability and Accountability Act could provoke organisations in the industry to present more detailed sourcing data in future.
As more supply chains turn their attention to decarbonisation, waste management and other sustainability metrics, there are more things to consider when benchmarking operations against other sources of data. Firms are looking at ways to not only measure their performance in these areas, but to take and report actions to meet the net-zero target ‒ which also pays dividends in terms of stakeholder engagement.
Supply chain benchmarking creates ESG transparency
Transparency is a word now commonly used in business, often being the catalyst for stakeholder interest and investor decision-making, and one that could relate to any aspect of environmental, social and governance (ESG) criteria.
When carrying out supply chain benchmarking against ESG criteria, organisations must consider the different stages in which they will need to gather and analyse data, find reliable sources of information on organisational or industry performance, identify the differences, and set out a strategy to improve upon those areas.
Assessing supply chain sustainability performance
Data holds the key to supply chain transparency. The most important stage for any organisation when benchmarking their performance is to look at the facts and how the firm currently performs in regards to criteria like emissions and material sourcing. According to the Carbon Disclosure Project (CDP), the analysis of this data can provide a competitive advantage in the eyes of both customers and investors, uncover potential sustainability risks within the supply chain, and determine where the opportunities are for further reductions and improvements.
---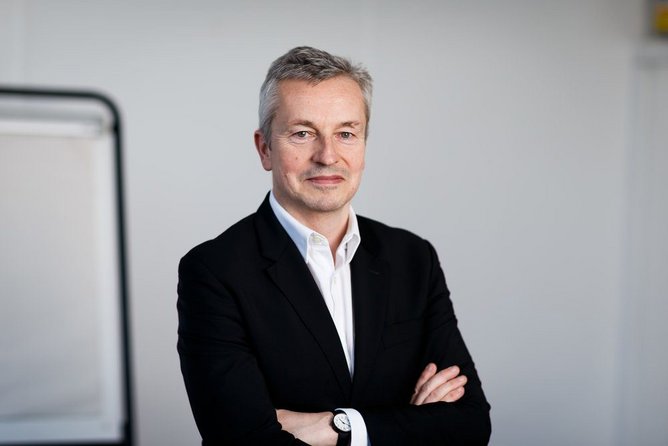 Carbon Disclosure Project
Founded by Paul Dickinson in 2000, the Carbon Disclosure Project is an international non-profit organisation (NGO) with a global presence. Headquartered in London, UK, the organisation also operates from elsewhere in Europe, Asia, and the Americas, with offices in the US, Germany, Japan, India, and China.
The NGO's primary vision is to create a thriving economy that supports people while providing long-term protection to the planet. The group is committed to achieving this through company, city, government and investor engagement, as well as measuring economic sustainability through data transparency ‒ encouraging organisations to reduce their environmental impacts.
In 2021, suppliers that used CDP reported great results, including the reduction of emissions by 1.8 billion tonnes of CO2 equivalent (tCO2e) and savings of more than US$29bn.
---
Metrics measured by supply chain organisations
One of the main challenges that companies face when disclosing sustainability data is the ability to analyse it based on a specific standard or metric. As a fairly new disclosure concept, ESG data requires a standardised approach to present and action it effectively. But where does that data come from?
Investors are becoming increasingly more occupied by ESG data when it comes to making decisions, so efforts to report this information are rising, making more data widely available on a constant basis. This is where digital tools come in. Companies like Benchmark ESG provide a dedicated software platform that allows supply chains to manage operational risks and compliance, sustainability credentials, product stewardship, and efforts to responsibly source across global applications.
While there are some legislative pieces in place for sustainability, it is a very young concept for many organisations. Without formalising laws to enforce sustainability, businesses turn to respected bodies for industry standards or to organisations such as the ISEAL Alliance for insights and best practice.
---
ISEAL Alliance
The ISEAL Alliance is committed to tackling the biggest sustainability challenges through its global network to encourage responsible practices and drive market change.
The organisation works to:
Define the most credible practices for sustainability based on data from its global network
Provide collaborative spaces to share experiences and encouraging group developments
Deliver ESG training and knowledge
Facilitate more sustainable innovation and strengthen current initiatives
ISEAL is working in support of various ESG issues relating to the climate emergency ‒ the increasing climate temperature due to emissions and biodiversity loss, as well as the related social concerns of human rights breaches and poverty. In line with the UN Sustainable Development Goal (SDGs), ISEAL empowers organisations with thought leadership and ideas for effective climate solutions.
---
Sustainability transparency eliminates potential greenwashing
Sentiments around brands are changing, including those that retain loyal customers worldwide. As more consumers become invested in the sustainability of their favourite providers, ESG has become a competitive advantage for businesses. Many brands have the power to make sustainability commitments, but without the necessary data to back them, it can leave them prone to greenwashing claims.
Sustainability benchmarking is a useful tool for helping supply chains discover more about each process and implement the necessary strategies to achieve ESG compliance. It also shows the consumers ‒ whose mindsets are adapting to sustainability agendas ‒ that business practices are compliant with ESG trends.