Supply Chain Sustainability
TiNDLE to create a global sustainable food supply chain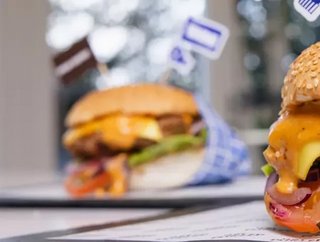 Ahead of COP26 and more environmental protests, the global food system must build a more sustainable supply chain, says plant-based food company TiNDLE
Dele Alli, a professional footballer at Tottenham Hotspur, has teamed up with plant-based chicken TiNDLE as an impact investor. 
Next Gen Foods' TiNDLE is made without animal products, which Alli is a big fan of, as well as making the global food supply chain more sustainable. 
Food tech startup Next Gen Foods was founded in 2020, in Singapore, a country with a population of 5m people and little land available for animal agriculture. The company was set up to commercialise sustainable plant-based food products, which require less land, water and energy in production. Next Gen Foods founders Andre Menezes and Timo Recker named the TiNDLE in honour of John Tyndall, 19th-century Irish physicist, who first highlighted the link between atmospheric CO2 and the greenhouse effect. The company is funded by a $30mn investment from Asian and American venture capitalists.
Net zero football matches and sustainable food
Alli hopes to encourage football fans to move to a more sustainable diet.
"I first became interested in the plant-based food industry a couple of years ago", said Dele. "The connection to the future of food and the difference we can all make in our daily
choices for the good of the planet, whilst also enhancing our health and fitness, is so
important."
The Premier League named Tottenham Hotspur as its greenest club, after the team played
the world's-first net zero carbon match.
Pressure is building to create a global supply chain of sustainable food
COP26 will begin in Glasgow this Sunday, with a low-carbon menu available. 95% of the food will have been sourced in Britain, most from Scotland. Additionally, the menu will feature a carbon footprint estimate of each dish.
However, meat and dairy will remain as options, despite their well known contributions to the climate crisis:
Livestock farming releases methane and CO2, potent greenhouse gases 

Cattle farming requires a lot of room which causes deforestation 

Because of this, other animals and insects, from bees to orangutans, have faced loss of habitat
A PETA campaign earlier this year pushed for a vegan menu at the COP26 summit, which was supported by singer Moby and Scottish actor Alan Cumming, who likened serving meat at the summit to "Serving beer at an Alcoholics Anonymous".
Furthermore, in a new series of environmental stunts, Animal Rebellion have scaled the walls of the Home Office in London, demanding the meat, dairy and fishing industries to be defunded. 
However, TiNDLE remains dedicated to patient transformation. 
"Our mission of transforming the food system with delicious food made from plants is urgent and we have the utmost commitment to accelerating it", said Andre Menezes, Co-Founder and CEO of TiNDLE. "This is the reason why TiNDLE is now live in seven global cities in just seven months with a further two to come this year. We are thrilled to fuel a more sustainable appetite with ridiculously good TiNDLE chicken made from plants and have Dele onboard as a passionate player in our mission."