Supply Chain Sustainability
Why transport should be at the top of all sustainability agendas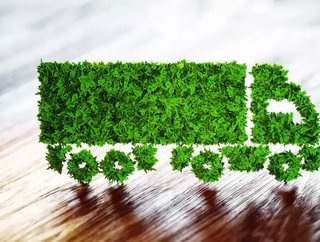 As the climate emergency climbs to the top of agendas, companies looking to secure a share of the future market should look at eco-streamlining operatio...
As the climate emergency climbs to the top of agendas, companies looking to secure a share of the future market should look at eco-streamlining operations. Whilst unbelievable gains are made every day across a multitude of areas, a 2018 report from the Department for Business, Energy & Industrial Strategy shows that there is one key point of neglect: transport. 
According to the report, transport accounted for a hefty 33% of all carbon dioxide emissions worldwide, and this is just on the road; the report doesn't factor in either international aviation or shipping. Whether vehicles are at the centre of a company's services or merely a vital part of their supply chain, there are several reasons why eco-friendly transport could improve not only your finances but the planet too.
The scale of the challenge becomes apparent when one considers the large-scale, vitally important every day services that require a constant stream of road-based logistics to operate. These industries include: supermarkets, retail stores, online marketplaces, pharmacies and hospitals, petrol stations, construction sites, restaurants and more.
It would take significant change to existing infrastructures to shift away from trucking entirely - the Department for Transport estimates 1.4bn tonnes of goods driven over 18.6bn kilometres were transported by HGVs between 2016 and 2017 - therefore, the best way forward is to revolutionise the vehicles themselves and/or the distance they travel. 
Why should it be a priority?
So, what are the main reasons for making some fundamental changes (aside from giving Mother Earth a breather and making businesses more sustainable)?:
It is what's expected: In a highly competitive market, companies are always looking for things that will distinguish their business from close rivals. Having a strong, eco-friendly message and values could help convince customers that a particular business is the 'better' choice. For example, a 2012 survey by Euromonitor International in the 'shopping and leisure' sector found that, from nine criteria, a green/environmentally friendly stance was the fourth most popular consideration with consumers, after quality, price, and good reviews.
SEE ALSO:
We have the technology: What might not have been viable in terms of electric vehicle technology 10 years ago has rapidly altered. With EV charging points becoming far more common, vehicles capable of power outputs rivalling traditional combustion engines, and batteries with much longer lifespans, there has never been a better time to join in the EV revolution. In January 2019, DAF Trucks launched their first entirely electric lorry, beating big industry rivals such as Tesla and Volvo. The 'DAF CF Electric' is currently being trialled and the test fleet of six vehicles reached a milestone of 150,000km travelled at the end of last year.
It's much more cost effective: This is attested by UPS, one of the largest logistics companies in the world. It claims that whilst its diesel truck will get about 10 miles per gallon, an equivalent EV can squeeze out 52 MPG - roughly five times better.
Top three innovators in sustainable transport
UPS: Last year, UPS made the step of converting 33 diesel HGVs to either electric or hybrid motors to assist its operations in Germany. This was an initiative spearheaded by the German Federal Ministry of Transport, which is currently aiming for greater sustainability across the logistics sector. 
DHL: Taking the challenge well in hand, DHL has pledged it will achieve zero emissions by 2050. Changes to transportation it is introducing include a 100% electrical 'street scooter' for deliveries and 10,000 electric vans in sizes from 'small' to 'extra-large'.
Royal Dutch Shell: In early 2019, Shell announced their acquisition of Greenlots, a tech startup focusing on EV charging points and associated software. It is with these kinds of mergers that Shell is earnestly entering the fray; Shell is planning to invest billions of dollars to ensure that charging point infrastructure and vehicle battery optimisation.
The fundamental change that this reimagining of transport is having must also be factored into the equation. After all, the pathways of innovation aren't limited just to technological ones. If conserving energy is the name of the game then David Abney, CEO of UPS, has said it best, "The greenest mile we ever drive is the one we don't drive." 
Better route-planning software and developments are the unsung heroes of a green transport system. The savings that this logistical tweak can make are highly impressive: UPS claims to have saved over US$400mn since the overhaul of their routing system. It is a classic example of saving the pennies and watching the pounds take care of themselves. The benefits to the environment from making transport greener are obvious. The analytical mindset that such improvements depend on to be made is invaluable.