Supply Chain Sustainability
Wiliot IoT devices enable retail supply chain sustainability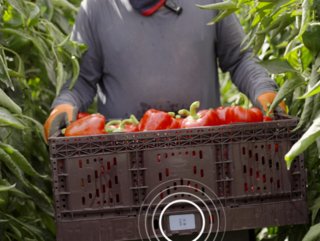 Ohad Perry of Wiliot comments on its IoT devices and how they drive supply chain sustainability and managed the quality of retail goods in containers
As the population grows and the demand for food products rises, why should businesses compromise on their products? Consumers want the best products to be presented in the best conditions and last longer.
The supply chain has benefited massively from the internet of things (IoT) as it enables decentralisation of information and traceability of shipping containers, transport solutions and more. Solutions by Wiliot, a cloud intelligence service provider, will now allow companies to monitor the conditions of their goods during transit.
Wiliot's IoT provide supply transparency
The Wiliot IoT platform assists suppliers in bringing much-needed vaccines to our hospitals and food to our tables. The company prides itself in turning the supply chain into a 'Demand Chain' with the development of its end-to-end platform, consisting of IoT Pixels for monitoring crates of products and shelves of goods in stores.
This solutions provides a multitude of benefits to suppliers and their customers, including:
The ability to gain optimum traceability and know how products react to certain conditions
Limiting food waste, spurred on by the 40% food waste figure, which also contributes to 8% of climate change
Generate higher revenues and increase the availability of goods while minimising stock
The IT firm also supplies solutions for applications in other industries, tackling problems in healthcare and pharmaceuticals—with a solution used for vaccine inventory—and soft goods and apparel businesses.
Supporting the Israeli food chain with real-time insights
The company's latest endeavour meets the needs of the Israeli supermarket chain, Shufersal, which has benefited significantly from the ability to track goods and gain real-time insights on its products in transit.
"Being able to see in real time that produce shipments were kept at the right temperature and knowing exactly how many days passed from when it was picked to when it arrived in stores has been eye-opening," says Zvika Fishheimer, Executive Vice President, Shufersal.
"Shufersal is committed to offering our customers the highest quality and our ability to trace produce through our supply chain means we and our farmers can take every step necessary to deliver the freshest food in the market."
The company will now roll out the Wiliot Reusable Transport Item (RTI) solution, which the firm piloted with Shufersal and has seen great success as its postage stamp-sized IoT devices are used to track crates in transit—IoT Pixels that are self-powered, wireless computers.
"We are excited to be working with Shufersal, who have led the way in shining a light on the supply chain, from farm to store and beyond," says Ohad Perry, Director of Sales and Business Development at Wiliot.
"The Wiliot RTI solution puts the power of the Internet of Trillions into many more hands. By delivering intelligence in a turnkey solution, we're helping many different businesses—from grocery stores to pharmaceutical companies—cut the size of their pallet pools while avoiding shortages and at the same time optimising the shelf life and traceability of the contents of the crates. In a world where supply chains are under enormous stress, cloud intelligence is bringing visibility to crates and their contents to help mitigate many of the issues that are impacting successful operations."
According to Perry, this solution enables a "truly circular economy because now all reusable transport items can continuously communicate their status."
"Businesses can track inventory with precision, monitor shipping and delivery, preserve freshness, extend shelf life, and dramatically reduce waste."