5 ways to close the gap in company sustainability progress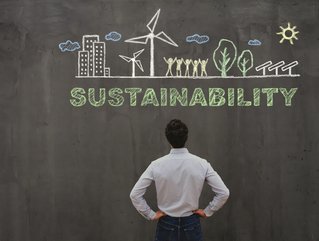 There is a lingering sustainability gap despite our commitments and ambitions, so here are five ways your company catch up with firms leading the field
A report from 2011 by Ogilvy and Mather concludes that while we have been relatively good at getting people to believe in the importance of more sustainable behaviours, practices, and purchases, we have been unable to convert this belief fully into action.
The Emissions Gap Report 2019 by the UN Environment Programme estimated that if every company and country can reduce their emissions by 7.6% every year between 2020 and 2030, we can limit global warming to 1.5°C. However, despite numerous pledges by governments, recent reported emissions from G7 and BRICS countries increased by 256 million tonnes instead.
Some corporations have stepped up and started leading by example, but it takes everybody to help out. Here are five ways your companies can start closing the gap.
Start with short term goals for sustainability
You can only start with what's in front of you, and you need to get some early wins.
A recent Harvard Business Review survey collected input from 301 directors of companies headquartered in 43 countries. WHile three-quarters of them said they saw climate action as crucial to strategic success. However, only 72% are confident that their company will reach its climate goals, and 43% haven't established any carbon-reduction targets.
Many countries and corporations set big goals for the next decades, but long-term goals with long timelines may put too much distance between us and what needs to be done. If you have a hard time establishing a long-term carbon-reduction target, you can always opt to start small like Arçelik AS instead. This Turkey-based appliance manufacturer decided to start measuring its decarbonisation progress on a weekly basis.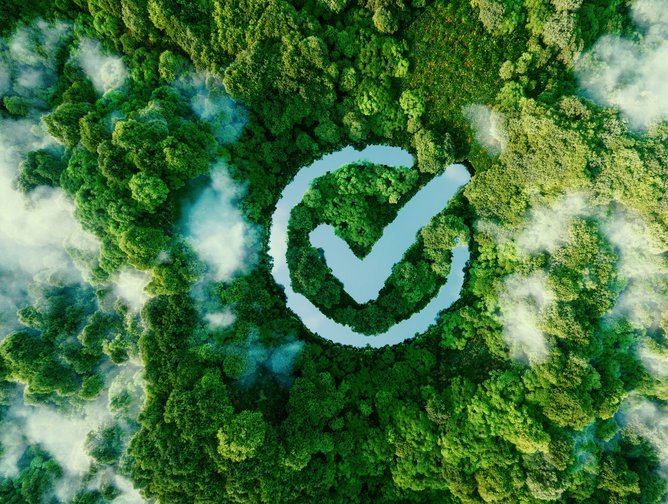 Decarbonise your supply chain in sustainability increments
If your company already owns carbon-reduction targets, consider looking beyond Scope 1 and 2, and aim further to Scope 3, starting with your supply chain. The pressure to do this is going to be coming soon, anyway, so it is better to get ahead of the curve.
The emissions of a company's supply chain are not always a direct result of its operations or energy use, yet it is an integral part of any serious decarbonisation plan that often gets neglected. Only 16% of the companies in Harvard Business Review's survey have already taken this step.
Take Ørsted, for example. The Danish energy company has published a guide for governments and businesses to reach net-zero. The guide highlights the importance of creating a roadmap for supply chain decarbonisation.
Be accountable, consistent and knowledgeable on sustainability goals
For a company to achieve its sustainability goals, it needs to track its progress and acknowledge responsibility for its actions, decisions, products, and policies. Directors are usually experts on their companies' financial performance, executive performance, or new investments but can be oblivious about the implications of climate change for these critical issues.
About 85% of boards in HBR's survey say they need to increase their climate knowledge. If you do not have an expert on the board or external climate advisers, or even a knowledgeable executive, consider a short-term advisory appointment or enrol in an educational program. You can also join a specialist organisation like Chapter Zero.
Invest more in climate solutions for sustainability
Studies show investing in climate solutions will also make companies more profitable in the long run. Some invest in physical solutions, such as greener infrastructure, climate-friendly technology, or the like and others invest in human resources. You can tie executive recruitment to climate knowledge and executive compensation to climate targets.
The Financial Times reported that the number of corporations linking bonuses and pay to sustainability goals doubled from 2019 to 2020. At least 35% of respondents say climate change is a formal requirement of their company's selection of a new CEO, and only 26% that climate change is integrated into executive performance metrics.
Change the perspective on sustainability regulations
Many companies instinctively shy away from regulations, but instead of seeing regulations as the enemy, look further and see how they can help your sustainability goals. Some might also help you understand the process clearer and act as guides.
On the other hand, business leaders should also be bold enough to encourage regulation worldwide to ensure emissions reduction goals are to be reached under the regulated parameter.


• Join global business leaders and sustainability experts taking meaningful action at Sustainability LIVE, held at Tobacco Dock, London, 23-24 February 2022. Register to attend today! Click here to learn more.