Achilles: supply chain mapping for sustainability insights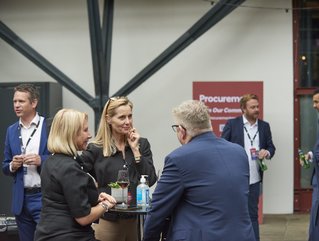 BizClik Media Group welcomes Achilles as a sponsor of Sustainability LIVE, a company that provides supply chain mapping to gain sustainability insights
Keeping on top of supply chain operations can be an unforgiving task for businesses that source from across the globe. To keep track of the supply chain, mapping out the entire network of suppliers could benefit organisations.
With over 30 years of experience in the industry, Achilles is helping businesses map out their supplier networks to gain more visibility over completed product origins. Using Achilles' solution, supply chain leaders can see exactly where components are coming from and visualise the next steps in the chain.
Why map out the supply chain?
Companies are already using Achilles' supply chain mapping to gain full insight into their supply chains to mitigate risks, by remaining proactive in light of industry information. Businesses also gain global updates that may affect the supply chain of a specific product within the client's range, allowing time for alternative measures to be implemented.
Clients can benefit from Achilles' platform by:
Reducing costs - Being better informed allows clients to choose their suppliers with confidence

Manage risk - Companies using Achilles' platform are 40% less likely to experience workplace accidents

Be compliant - Information is critical for businesses to ensure regulatory compliance in their supply chains

Seek out opportunities - Transparency allows supply chain analysts to assess whether their current suppliers are right for them
Sustainability LIVE is sponsored by Achilles
As a sponsor of Sustainability LIVE, Achilles is supporting BizClik Media Group to establish its first sustainability event, which will take place at Tobacco Dock, London, on the 23rd February 2022.
Speakers have joined the lineup to provide an array of insights to supply chain leaders and other business executives from across the globe — either in-person at the event or online via the virtual networking platform.
Join global business leaders and sustainability experts taking meaningful action at Sustainability LIVE, held at Tobacco Dock, London, 23-24 February 2022. Register to attend today! Click here to learn more.
Media Partner: The Centre for Child Rights and Business
The Centre for Child Rights and Business (The Centre) provides global expertise, services, and support to help businesses understand and address their impact on child rights in their supply chain, and at the same time deliver positive business outcomes. The Centre's services cover child labour prevention and remediation, child rights due diligence and risks assessments, packages to support young workers and other vulnerable groups, and a comprehensive set of services to create family-friendly workplaces in supply chains. For more, please visit www.childrights-business.org.