AspenTech acquires business for industrial sustainability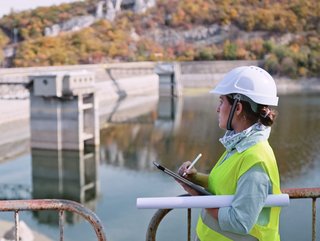 Working with companies from Emerson Electrical Co., AspenTech is revolutionising asset management and making industrial infrastructure more sustainable
We are seeing more organisations addressing the pressing global sustainability challenges, but seeing like-minded businesses coming together is even more promising. As companies work towards a better future, they are being selective of which ones they work with. But a different shift is happening for AspenTech, a leading industrial organisation and advocate for sustainability, as it acquires businesses from Emerson Electrical Co.
The company has confirmed the transaction to include Emerson's OSI Inc. and Geological Simulation Software (GSS) businesses to its portfolio. Emerson has also contributed US$6bn to be received by AspenTech's shareholders, which will confirm Emerson's 55% stake in the company.
As enhanced commercial partners, they will look to enter new markets and provide new opportunities for both businesses, which will serve its 3,700 staff members and produce sustainability advantages for its clients across the globe.
How is AspenTech a leader in sustainable tech?
AspenTech provides highly diversified industrial software solutions for global clients to enable them to better manage the lifecycle of their assets. Thanks to its high, and increasing, marketing position, the company is able to extend its offerings to ensure that all aspects of asset management are carried out in a sustainable way.
AspenTech's CEO and President, Antonio Pietri says: "Industrial leaders are at the forefront of addressing the dual challenge, and we are excited to apply our newly combined expertise and innovation to help them achieve their sustainability and profitability objectives."
"Today, we are the 'new' AspenTech, offering our customers even greater scale, capabilities and innovation, across a diverse range of industries with the addition of OSI and GSS."
OSI and GSS will provide sustainability benefits
Founded in 1990, OSI has since held responsibilities in the power industry, particularly with utility firms to optimise their transmission and distribution of power. Working with the company opens up new markets for AspenTech as it leverages the company's current industrial customer base.
GSS will be renamed to Subsurface Science and Engineering (SSE) and provide AspenTech access to its end-to-end solution, which will form a bridge between its offerings in the oil and gas supply chain as well as the chemical industry. The joint efforts will also open up further development opportunities within the energy sector as the company looks towards sustainable solutions, such as geothermal energy, hydropower, carbon sequestration, and support battery production with rare earth mineral mining applications.
"We have received overwhelmingly supportive feedback from customers who are excited about our new innovations and the addition of leading technology unlocked through this transaction," Pietri says.
"They already understand the benefits that this combination will bring in helping them achieve higher levels of efficiency and innovation to enhance business performance and meet sustainability goals."
Pietri continues: "We believe OSI and GSS customers will realise significant value in partnering with AspenTech and benefit from our 40-year history of innovation and software leadership in capital-intensive industries. Particularly for those companies in the early phases of digitalisation, AspenTech can guide them through their journey, leveraging our expertise from helping revolutionise the oil and gas and chemical industries."