Bain & Company to offer ESG training to all consultants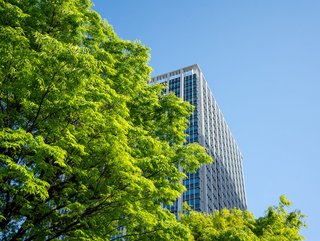 Bain & Company has made a move to train all consultants internationally in ESG within months
In a bid to help upskill all its consultants across the firm worldwide, Bain & Company are offering a post-graduate-level global ESG training programme.
The new upskilling initiative supports the firm's aim to integrate ESG into 100% of client work, reflecting the global imperative for companies across sectors to build sustainability and ESG into the fabric of their businesses now.
"Reaching net zero on a global scale requires a tremendous investment in ESG skills. The next generation of business leaders must intuitively understand how to balance financial and non-financial objectives. I am proud to say that we will very shortly have succeeded in delivering this training for thousands of our advisors who will help steer our clients towards a more sustainable future," said François Faelli, global managing partner for ESG at Bain & Company.
Creating a greener future
The programme will see all of Bain's consultants and advisors, from entry-level new joiners to senior partners, receive the training from universities and business schools, including Imperial College Business School (London) and Massachusetts Institute of Technology (MIT).
40 hours post-graduate-level training modules will be provided to each consultant, delivered primarily in live sessions with some hybrid elements, with the partner business schools developing regionally tailored curricula.
David Brown, Director of Executive Education at Imperial College Business School, said: "Imperial College London is at the forefront of research and innovation for tackling the climate emergency, building new energy solutions, circular economies and driving sustainable and inclusive development.
Understanding and addressing these challenges is a core part of our mission. We are delighted with this executive education partnership which will allow both Bain and Imperial to further their knowledge and understanding of these critical topics".
Bain & Company, which has been carbon neutral since 2011, announced in April its commitment to science-based target emissions reductions, as well as the pledge to be net carbon negative in every year going forward.
It launched its Sustainability and Responsibility Practice over ten years ago and has seen the area grow by more than 65% per annum over the past five years, with more than 950 sustainability projects undertaken by its consulting teams during this period, including more than 800 which touched on climate transition cases.