BMG prepares for the hybrid Sustainability LIVE conference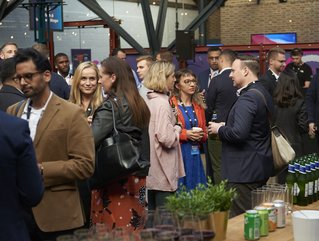 With just two days to go, BizClik Media Group is preparing for its inaugural hybrid Sustainability LIVE conference, taking place at Tobacco Dock, London
The effects of climate change and the impacts on social causes are more prominent than ever and businesses are instrumental in provoking global change. As one of the major buzzwords in business, sustainability is a critical discussion that many business leaders have on a regular basis.

Sustainability LIVE welcomes these leaders to Tobacco Dock, London, to provide industry insights and catalyse changes in the way business is done. Speakers and attendees will get together from across the globe, either in-person or via the digital networking platform, as BizClik Media Group (BMG) provides opportunities for insights, collaboration, and partnerships.

Supporting BMG's inaugural sustainability event, Avetta and Kao Data sponsor the hybrid conference.

Software is critical for supply chain sustainability
Software has become a critical enabler of sustainability in the supply chain, with many organisations adopting supply chain risk management tools to find weak spots in their operations.
Avetta provides transparency to businesses through its risk management software offerings, comprised of solutions that analyse health and safety, improve workforce management, and even provide critical sustainability and environmental, social, governance (ESG) data, as well as diversity, equity, and inclusion (DEI) insights.
Kao Data is powered by renewable energy
The company's leadership team provides over 100 years of combined experience in data centres, Kao Data is implementing exciting sustainability initiatives and is pioneering new systems.
Kao Data is well-positioned to support the sustainable development of the technology industry, specifically, data centres. The firm shows its sustainability commitment throughout its operations as it is powered by 100% renewable energy and it was the first data centre company to implement hydrotreated vegetable oil (HVO) fuel for its backup generators.
Media Partner: Climate Partner
Sustainability LIVE is now carbon neutral!
ClimatePartner is a solution provider for corporate climate action: we combine individual consulting with cloud-based software that is unique to the market. We help our customers calculate and reduce carbon emissions and offset residual emissions and communicate their climate actions through our label.
We offer carbon offset projects in different regions and with various technologies and standards. The additional social benefits of the projects are particularly important to us. Our efforts are geared towards the 17 Sustainable Development Goals (SDGs) of the United Nations.
ClimatePartner was founded in Munich in 2006. Today, our more than 350 employees are spread across offices in Munich, Berlin, Essen, London, The Hague, Vienna, Milan, Zurich, Stockholm, Boston and Paris. We work with more than 4,500 companies in 35 countries.
• Join global business leaders and sustainability experts taking meaningful action at Sustainability LIVE, held at Tobacco Dock, London, 23-24 February 2022. Register to attend today! Click here to learn more.