Call for Code seeks AI-driven solutions to sustainability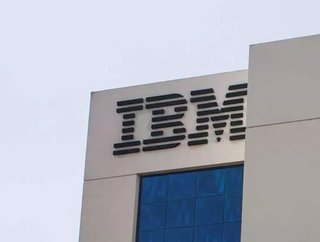 The programme seeks, with partners IBM, the UN and the Linux Foundation, to encourage innovative solutions to some of the day's major environmental issues
The innovative Call for Code programme has launched its 2023 iteration, according to creator David Clark, founding partner IBM, charitable partner the United Nations, and programme affiliate the Linux Foundation.
This year marks the sixth that Call for Code has been spurring developers and students around the world with its stated goal of implementing AI-powered solutions to find sustainable solutions to issues surrounding climate change.
On the agenda for this year will be addressing issues related to resource management, the reduction of pollution, and the protection of biodiversity.
Competing for the prize
There is one differentiator between this year and last: instead of there being one major prize, there will be multiple "Challenge Rounds", whereby different groups compete for a prize pool of up to $1.4m, thus making the field of talent more varied and spread out.
Speaking on the sustainability contest, Founder and CEO Clark noted: Since its launch in 2018, Call for Code has become a global call to actin for developers around the world to come together to think creatively abut how they can use their skills to help solve some of the world's most pressing problems. We believe that the new Call for Code Global Challenge format will empower even more developers to make an impact using open-source AI technology."
Among the open resources available to participants are software programmes such as Red Hat OpenShift, IBM Cloud and the IBM Watson Assistant, which is part of the computer company's AI portfolio.
Using these, participants must choose from a number of topics to guide their research. Among these are: improving the measurement of carbon emissions, addressing issues of water scarcity, and increasing supply chain transparency.
For IBM, involvement in the programme has proved to be a boon over the years. Kate Woolley, general manager of IBM Ecosystem, noted that it has been "inspiring to see the support for Call for Code from our IBM Ecosystem business partners over the year, demonstrating the impact an ecosystem can have on addressing real-world issues – from improving connectivity in the wake of natural disasters, to efficiently monitoring safe water conditions and reducing food waste."