Carbon Opportunities Fund launches carbon credit platform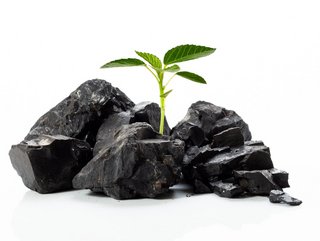 The International Finance Corporation, Cultivo, Aspiration, and Chia Network launch the Carbon Opportunities Fund – a platform for trading carbon credits
The International Finance Corporation, Cultivo, Aspiration, and Chia Network have come together to launch the Carbon Opportunities Fund – a global investment platform for trading carbon credits.
The fund will seek to leverage investments in the voluntary carbon markets and broaden access to finance for certified, nature-based projects.
This new carbon trading model promises to use innovative technologies to identify, evaluate and tokenise verified carbon credits.
"This new partnership will foster the standardisation of carbon credits generated in emerging markets and help mitigate climate change," said Paulo de Bolle, Global Director, Financial Institutions Group, IFC.
"Nature-based solutions can deliver up to 40% of the carbon removal required to combat the climate crisis. This new framework that will use new blockchain technologies is an innovative way for capital markets to fully engage in carbon credit trading in a transparent, secure, fair, and beneficial manner."
Carbon credit pioneers Cultivo and Aspiration will lead the fund's strategy and execution. Cultivo will implement its data-driven technologies to identify projects that produce high-quality carbon credits. Aspiration will advise on the selection of projects and fund investments.
The fund's carbon credits will be tracked by the World Bank's Climate Warehouse, which was launched on Chia's public blockchain, to build market trust through transparency and integrity.
Platform will provide sustainable income for local communities
"We are proud to be partnering with the IFC, Chia Network and Aspiration to bring this new platform together," says Dr Manuel Piñuela, Co-Founder and CEO of Cultivo.
"The platform will also provide an important source of sustainable income for local communities in emerging markets to protect and regenerate vital ecosystems that are essential for the communities and our planet's health."
Andrei Cherny, Co-Founder and CEO of Aspiration, added: "We look forward to contributing the insight we have from the significant global investments we have made into carbon credits projects around the world to advise and guide this institutional-quality platform to accelerate near-term, scalable investments into nature-based solutions that can meet the growing demands of large corporate and government buyers."
Gene Hoffman, Chia Network Chief Operating Officer, says that the platform is a critical collaborative effort to address the climate crisis.
"The Chia technology demonstrates the value of blockchain infrastructure for real-world financial markets instruments, only made possible through a sustainable, secure, and compliant public blockchain network," says Hoffman.
IFC, a member of the World Bank Group, is the largest global development institution focused on the private sector in emerging markets. IFC works in more than 100 countries, and in fiscal year 2021 committed a record US$31.5bn to private companies and financial institutions in developing countries.
Aspiration is a certified B-Corp and leading sustainability-as-a-service platform that helps individuals, businesses, and governments scale and automate sustainable impact. The company more than 7 million members 'doing good', investing in quality carbon credits.
Fintech company Cultivo blends technology, investment, environmental science and boots-on-the-ground capabilities together under one roof. It is a Public Benefit Corporation headquartered in the US with operations in Mexico, UK and Europe.
Founded by Bram Cohen, inventor of BitTorrent, Chia provides a secure, sustainable and regulatory compliant blockchain.