Day Two of Sustainability LIVE London: Who is speaking?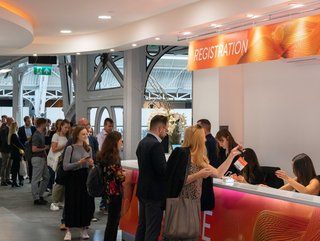 After a great turnout for day one of Sustainability LIVE London, we take a look at speakers who are joining us to concluded the two day event
Day One of Sustainability LIVE London saw chief sustainability officers (CSOs) and other corporate leaders share insights and advice on creating greener and more sustainable companies, and cleaner ways of living.
Workshops and networking breaks proved to be a great opportunity to meet with thought leaders and innovative thinkers, sharing ideas and making new connections.
We take a look at some of the speakers who will be taking to the stages on day two to conclude the event.
Who can you see on Stage One?
10:30AM - Sustainability Transformation - Microsoft's Chief Sustainability Officer, Musidora Jorgensen will be exploring Microsoft's own sustainability journey, learnings and some of its challenges as well as how Microsoft are helping businesses as they embark on their sustainable transformation journeys.
12:00PM - One Planet is Enough, So Why do We Continue to Use More Than One? - Adam Muellerweiss, Chief Sustainability Officer at Clarios, will be discussing how the company has established one of the world's most successful examples of a circular economy in practice. How it designs, manufactures, transports, recycles, and recovers vehicle batteries using a closed looped system. Clarios' vision is a world where 100% of vehicle batteries are responsibly recycled and reused.
12:30PM - Supporting SMEs in their Transition to Net Zero - Jenni Adams, Deputy Head of Small Business Banking for HSBC UK, will be discussing the commercial and financial reasons why this should be to be one of your top priorities and the support available to help you take your first steps.
Who can you see on Stage Two?
10:00AM - Why the Fight Against Climate Change Needs AI and Advanced Tech - Adam Elman, Head of Sustainability for Google in EMEA will discuss Google's sustainability efforts and discuss why the fight against climate change needs AI and advanced tech.
1:00PM - Corporate Sustainability Gets Personal - Parisa Wright, Founder and CEO of Greener & Cleaner will be looking at how supporting staff connection with sustainability on a personal level can significantly improve employee recruitment, retention and wellbeing; active engagement with internal sustainability and ESG targets; commercial and PR risk mitigation; cost cutting and investment appeal.
3:30PM - How 4 Inches of Concrete Can Unlock a Decarbonised Future - In this session Dan Hubert, CEO and Founder of AppyWay, will discuss how the key to unlocking decarbonisation has been right under our feet this whole time, the kerbside. His talk will explore how it became his mission to digitise the kerbside, and how by bringing this undervalued asset into the digital age cities can activate decarbonisation efforts, and fleets and drivers can make better informed travel decisions.
Did you miss a talk or want to re-watch? You can catch up on all of the latest sustainability insights on demand after the show, by signing up on the Brella app.