Delta Airlines: Improving emissions with sustainable fuel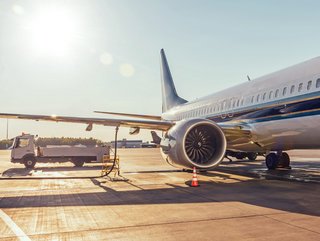 As pressure mounts on the aviation industry to tackle climate change, Delta Airlines is moving towards a more sustainable fuel option
The environment has become one of aviation's top priorities and airlines globally are working constantly to limit their climate change impact, emissions and noise. But as the volume of air traffic (both passenger and cargo) has increased, overall emissions from aviation have risen too.
In 2020, Delta Airlines retired more than 200 aircraft and are replacing them with aircraft that are 25% more fuel-efficient than the models that are being replaced.

Creating a greener aviation industry
Delta's goal is to replace 10% of its jet fuel refined from fossil fuel with sustainable aviation fuel by the end of 2030.
The company has recently announced a partnership with DG Fuels, to expand the availability of sustainable fuel, with a new low-emissions SAF, which is critical to achieving a more sustainable future for aviation.
Under a new agreement, the low-emissions fuel company plans to establish a new SAF supply stream that could provide Delta with 385 million gallons of unblended sustainable aviation fuel, while helping to expand availability of SAF in the underserved marketplace.
"Achieving a sustainable future for travel will require us all to work together across industries and encourage innovations like DG Fuel's new low-emissions SAF option. SAF is essential to our industry's more sustainable future, and new supply chain streams will help ensure sustainable fuel becomes more available and affordable," said Pam Fletcher, Delta's Chief Sustainability Officer.
Anticipated to begin delivery by the end of 2027, DG Fuels is planning to deliver 55 million gallons of SAF annually for seven years. The SAF will likely use timber waste, corn stover and cotton gin waste as feedstock and is expected to reduce lifecycle greenhouse gas emission by between 75%-85% compared to conventional jet fuel, which aligns with Delta's goal as a founding member of the First Movers Coalition.