Digital Changes Pick Up Pace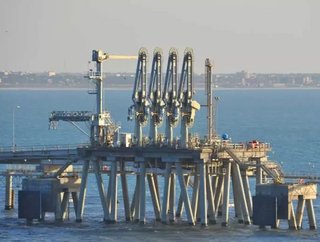 Of all the mega trends that are impacting the oil and gas industry, the wave of digital innovation sweeping across the industrial landscape is the most...
Of all the mega trends that are impacting the oil and gas industry, the wave of digital innovation sweeping across the industrial landscape is the most challenging to address because of its unpredictability. Oil and gas companies are responding in multiple ways to this new and unfamiliar shift.
New Unfamiliar Territory
The oil and gas industry is feeling the effects of a number of mega trends that are reshaping the economic landscape. The growth in demand is shifting to the Middle East, Africa and Asian economies, and away from Europe and North America. Clever technologies such as multi-stage hydraulic stimulation and horizontal drilling are unlocking trapped resources and transforming the US from one of the world's largest buyers of crude oil and gas to one of its largest sellers. GHG emission levels are motivating governments to contemplate outright bans on the combustion of fossil fuels for transportation. The automotive industry, responsible for a minimum of 25% of global oil demand, is embarking on an overhaul of drive trains, away from combustion engines towards hybrid and electric transportation. Collectively these are slow moving changes that are in plain view but with longer term dramatic impacts.
Less obvious, but with equal or greater impact, is the wave of digital change moving through the economy. The permanent foundations for a new kind of volatility in industry are now in place. Constantly falling computer chip prices combined with low power designs and increasing capabilities allows for anything to be digitized. Ubiquitous high capacity networks span the planet in an increasingly dense mesh of connectivity. Tangibles like people, assets, and resources, with intangibles such as data, spare capacity, distance, and time are joining the digital age. Nothing has been spared, and it appears that nothing will be spared.
Industry after industry has been impacted — media, telecoms, entertainment, retail, technology, agriculture, financial services, public sector. In fact, since anything that can be digitized will be digitized (start-ups and capital markets will make sure of that), it is only a matter of time before the effects of digital innovation are felt in oil and gas. What is uncertain is the degree of impact and the nature of impact.
The oil and gas industry will feel the effects of digital directly in the business, and indirectly through the adoption of digital technologies in other sectors. For example, as 3D printing improves as a technology, suppliers will offer high quality 3D printed parts for oil and gas equipment, lowering costs, shortening the time to repair, and accelerating the time to value for resource production. Printing a part locally also lowers GHG emissions through a reduction in shipping costs. Applied across manufacturing globally, 3D printing could transform entire supply chains while simultaneously deliver a reduction in fuel consumption.
Responding to Digital
Different responses to digital may be appropriate depending on where in the value chain a company participates. A technology company selling software or SCADA systems to greenfield oil installations will need to respond more quickly to digital than an a pipeline operator who has long contracts and a captive market. Fuel retailing as a segment has not materially changed since the arrival of payment systems at fuel pumps, but new apps that let customers arrange for fuel delivery directly to their car may render convenience stores obsolete. Drilling companies whose rig fleets turn over every three years will be able to add digital smarts, but oil refineries will struggle to introduce new sensors faster than the current turnaround schedule.
Regardless of competitive position in the value chain, companies will eventually face a new digitally enabled market entrant. Since wait and see is not an option, companies can harvest the hard to digitize profit pools in the industry, abandon the market or defend their position[1].
Integrated oil and gas companies are in a unique position to defend against digital change. By participating in many segments of the industry, integrated players can more readily detect the arrival of creative new solutions and the conditions that enabled new solutions to take hold. With visibility to the entire chain, integrated companies have unique inside knowledge of the profitability of the whole industry, its pain points and its legacy technology. Blessed with vast holdings of data about the industry present a tempting new asset to harvest for insight, value and competitive advantage.
Oil and gas 4.0 represents one such agenda to out-innovate the start-ups. Its advantage stems from its cross-cutting view of the industry, its scale economies, and its compelling future state. By sharing data across the company, OG4.0 creates fresh insights and value. By incorporating talent needs, climate remediation, growth, and diversification, OG4.0 is as much a powerful national call to action that rivals Industry 4.0 in its scope and vision. Peers should keep a watchful gaze on how this transformation agenda plays out.
[1] International Institute for Management Development (IMD). Digital Vortex (2016). Loucks, Macaulay, Noronha, Wade