DPDgroup's SEUR creates emissions-reduction in logistics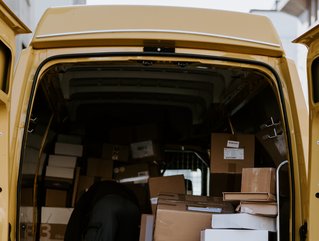 Logistics and delivery firm SEUR, owned by DPDgroup, is expanding its emissions-reduction efforts to promote sustainability in Spanish delivery services
There is a lot of scope in logistics to have a positive climate impact. Representing around 8% of Spanish GDP, the industry is strongly positioned to make these changes and it is up to the corporations to lead the way.

The globally-renowned DPDgroup is one of those companies and there is action taking place within its Spanish delivery subsidiary SEUR, which is ready and willing to take action against climate change as a major contributor to the country's emissions.

The company's Director of People and Sustainability, Itxaso Larrañaga puts it in plain terms.
"Our main objective is to become the most sustainable transport company in the sector," says Larrañaga.
"To this end, we have deployed this strategy in a more efficient way that has allowed us to be more ambitious, joining forces with customers, consumers, suppliers and other stakeholders to make a positive difference to people, our planet and communities. with which we operate."
SEUR cuts carbon emissions in Spain
The announcement of commitments to environmental causes took place only two years ago, but SEUR set out on this mission in 2013. The latest statement marks the commitment and ambition within the company for the foreseeable future as it expands its emissions-reduction efforts from its current 20-city application to a further 44.
To reduce emissions across these 64 cities, SEUR is rolling out low-emission vehicles for its deliveries, serving more than 50,000 Spanish inhabitants.
Nevertheless, the expansion is a costly endeavour as the company has already planned funds of more than €4mn for the project and sets a target to introduce 1,500 low-emissions vehicles across its network by 2025. For this initiative to be successful, the company will also work to install more charging stations to a total of 200 by the end of 2022.
The emissions reduction as a result of these developments is a staggering 85%, which will touch the lives of around 17 million people in Spain. Further action is taking place to seek out solutions that provide flexibility and a personal touch to its customer services.
DPDgroup is a sustainability advocate
As the parent company of SEUR, DPDgroup leads the way in its sustainability strategy and is working to satisfy various functions within the pan-European area. The firm has focused primarily on providing sustainable services to 225 European cities and is working to achieve low-emission distribution by 2025.
The firm will act as a major contributor to the development of infrastructure and encourage the use of alternative vehicles, by investing in 6,700 charging points and 15,000 alternative vehicles.