Entries are open for the Gulf Sustainability Awards 2022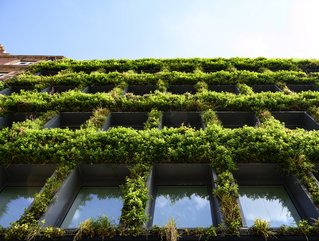 Awards International announced it is taking entries for the Gulf Sustainability Awards 2022, taking place in Dubai, recognising ESG business excellence
Sustainability Magazine is committed to recognising the important work of businesses as they contribute to decarbonisation within their industries. Proudly a media partner of the Gulf Sustainability Awards (GSA) 2022, we will be covering updates from the event.

Announced by Awards International, the Gulf Sustainability Awards will take place in Dubai on the 24th October 2022 where winners will be selected for 22 award categories. Eat category will consist of three judges with assessments taking almost four hours each.
Awarding businesses for sustainability excellence
The institute will recognise leading organisations and place them into categories and select a winner based on its:
Implementation of environmental sustainability programmes
Efforts to improve water and waste management
Use of renewable energy
Supply chain sustainability
Inclusion of CSR initiatives
Action towards UN Sustainable Development Goals
The inclusive award ceremony will also highlight a small enterprise — with 10 employees or less — that has made a big impact. This award, Small Company, Big Impact, will be exclusive to small businesses and will be chosen from a selected 10 finalists.
Personnel recognition for sustainability
The awards are not limited to organisations alone. Teams will be recognised and one will be awarded the Sustainability Team of the Year. The GSA believes that the Sustainability Professional of the Year award will also receive a lot of attention and will be the most competitive.

Despite the result of the award selection process, the GSA will present great initiatives and actions within the world of business that are instrumental in tackling environmental, social, and governance issues, adopting renewable energy sources, encouraging diversity, equity, and inclusion (DEI) in the workplace, and managing supply chains more sustainably.
Sustainability Magazine is a proud media partner of the event. The award ceremony will follow BizClik Media Group's second instalment of Sustainability LIVE on the 7th of September at The Business Design Centre, London.