Equality, diversity & inclusion covered at TECH LIVE LONDON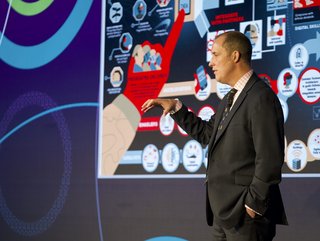 Organised by Sustainability Magazine publisher BizClik Media Group, this week's hybrid event TECH LIVE LONDON to take a look at key sustainability issues
Taking place over two days (23 - 24 June) at Tobacco Dock TECH LIVE LONDON incorporates four zones; Technology & AI LIVE, Cyber LIVE, Cloud & 5G LIVE and March8 LIVE. The Cloud & 5G LIVE and March8 LIVE stages will be of particular interest to those with a focus on sustainability - from ESG strategy to equality, diversity, inclusion and more.

March8 LIVE to showcase women in STEM
March8 LIVE, returns to discuss Women in STEM and what can be done to encourage future female generations into a male-dominated industry.
Highlights from Day One (23 June) include a 'fireside chat' with Anna Brailsford, CEO of Code First Girls about 'Digital Transformation'. In this, Brailsford will continue her mission to eliminate the diversity gap in technology by providing free education and economic opportunities to women globally. This will take place at 11.30am on the March8 LIVE stage.
Continuing the discussion about equality, diversion and inclusion on Day One on the March8 stage, Fannie Delavelle, Bpifrance, Europe Manager will explain 'Why having women on your board will help your growth' at 12.00pm.
In 'Towards an understanding of' the Metaverse', entrepreneur and psychotherapist Nina Jane Patel will look at why the upcoming shift in technologies has a chance to shape a more inclusive mission and purpose. That's at 12.30pm on the March8 LIVE stage.
On Friday 24 June, in 'People, Purpose, Planet', Teresa Boughey CEO of Jungle HR and founder of Inclusion 247. at Jungle HR will explain why, when a good ESG strategy is combined with a culture of diversity and inclusion, businesses will thrive. Head over to the March8 LIVE stage at 2.30pm for this one too.
Boughey will be joined immediately after by Steph Marques, head of UX at Bernadette and Arungalai Anbarasu, chief technology and strategy officer, Waygate Technologies in a panel discussion about 'Diversity, Equity, and Inclusion'.
Following at 3.30pm on the March8 stage, Paulina Laurie, head of Women in Tech at Frank Group Recruitment will take an in-depth look at 'Inclusive Hiring – Why it Matters.'
Sustainability-led highlights from the Cloud and 5G LIVE stage
Tomorrow, we will bring you sustainability-led highlights from the Cloud and 5G LIVE zone.
Easily accessible via Shadwell and Wapping overground stations and the DLR, delegate space at the event is at a premium, so register for free today.