Xylem on how to help utilities meet science-based targets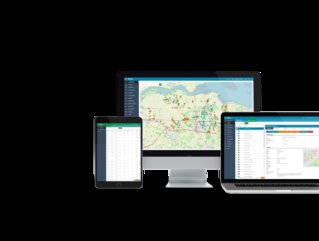 In this contribution from Xylem's Andrew Welsh discusses futureproofing water through digital solutions that help utilities meet science-based targets
Opinion
As lowering carbon emissions becomes a global priority, it presents an opportunity for the water industry to take a pioneering role and show how technologies can promote a sustainable approach and help mitigate the impact of climate change.
Water UK's Net Zero 2030 Routemap demonstrates how utilities across the country can achieve net zero on operational emissions by 2030, a significant reduction considering the fact that water use and management currently accounts for up to 10% of global greenhouse gas emissions.
Prioritising relevant and realistic goals poses a challenge for the sector, which is increasingly turning to science-based targets to provide a clearly defined pathway to reduce greenhouse gas emissions.
Water companies are also uniquely placed to educate customers about water conservation and environmental protection as part of their wider sustainability values: highly relevant given the increased emphasis on customer satisfaction and trust created by Ofwat's service incentive mechanism.
New and emerging technologies, from real-time decision support system to high-resolution inspection technologies, can deliver solutions to the challenges of mitigating water scarcity, improving operations, and efficiently meeting emerging regulations. And aligning with a business that shares the commitment to safeguarding our world into the future can enable utilities to navigate a shift in focus from executive to operator level.
Designing for sustainability
Building Information Modelling (BIM) can help to build in sustainability from the outset of any new infrastructure development. This digital simulation allows outcomes from energy consumption to operational effectiveness to be evaluated in the planning and design phase of a project to predict its operation – and prevent wasted energy and water.
BIM collects, manages and exchanges information throughout an asset's lifecycle; data from components like pumps can be combined to build complete digital asset models of a treatment plant, for example. It has transformed sustainable construction, thanks to the ability to evaluate and optimise carbon footprint, energy consumption, operational effectiveness and life cycle costs, meaning more resilient and future-ready installations.
Optimising with the help of technology
Smart water solutions offer a sustainable way to optimise processes, reduce call-outs, save energy and also limit chemical usage – particularly relevant for existing wastewater treatment where they can be retrofitted without the need for extensive carbon-embodied infrastructure and costly upheaval.
These solutions encompass three areas: intelligent equipment, smart networks and digital solutions. Intelligent equipment enables easier and more accurate monitoring, and therefore maintenance, of critical technology, while smart networks allow remote and continuous monitoring of operations - and their real-time reactive management. With the data gathered, digital solutions can then facilitate preventive adjustments to operations, using data-driven decisions to proactively manage the system.
For example, one innovative real-time decision support system can save up to 26% of the plant energy use by leveraging data to improve treatment processes in real-time. This technology offers an alternative to responsive maintenance, reducing man hours and costly site visits: by gathering data from sensors and existing software, then employing AI and machine learning to make predictions, it can enable utilities to develop data-driven strategies before spills or interruptions occur.
Case study: cutting call-outs
Scottish Water recorded a 99.8% reduction in attendance visits and a significant reduction in journey time when it trialled Xylem Concertor, the first wastewater pumping solution with integrated intelligence, at two of its Ayrshire pumping stations: Maple Grove and Cross Dene. One pump at each station was replaced with a single Xylem Flygt Concertor N6020 intelligent submersible pump, a Xylem Control panel fitted with an XPC (Extended Performance Control) system, and a level pressure transducer. A Flygt float switch for high-level alarm and back-up control was also installed at both sites: the overall goal was to enable trouble-free pumping and efficient asset management as part of the utility's sustainability plan.
The results? Increased resilience as well as savings on energy and cost: 56 hours of cleaning and monitoring were reduced to just two monthly checks, while the stations now use 40% and 30% fewer kilowatts a year respectively, contributing to an OPEX saving of more than £42,000 a year.
Preventing water wastage
Smart technology offers dramatic improvements to the assessment of the condition of clean water networks and is capable of locating even the smallest leaks, helping utilities to meet Ofwat's requirement to reduce leakage by at least 15% by 2025.
Within Europe, non-revenue water accounts for 24% of supply on average, but the extensive and expensive work traditionally required to replace water mains based on age, rather than condition, is being revolutionised. Smart water analytics can help to detect pipe bursts faster, track and prioritise leaks before they worsen, improve asset lifetime and support better replacement strategies.
A new free-swimming tool can map pipeline networks and locate very small leaks and gas pockets: it continuously records acoustic activity while travelling through the pipeline to identify leaks, helping to reduce costs by 99% when compared to normal, age-based asset replacement programmes.
Another innovative tool uses electromagnetic technology to effectively inspect metallic and concrete pressure pipe, providing data on pipe wall conditions and accurately pinpointing areas of distress to empower utilities to make rehabilitation and management decisions on a pipe-by-pipe basis. Both solutions can operate while pipelines are in use, meaning no interruption in service.
This sustainable switch to condition-based maintenance can help water companies to potentially avoid millions of pounds' worth of emergency repairs and unnecessary pipe replacement and helps meet the growing call from customers keen to see leaks proactively tackled.
Educating and influencing
Water used at home accounts for more than half of all public water supply use, making it a viable target for substantial savings on water wastage. As a result, utilities are embracing their role to influence customers to reduce the non-essential use of fresh water, lessening abstraction, treatment and network pressure as well as the related energy usage.
By providing frequent feedback to consumers about water consumption, water meters help to reduce water use in the home: when Thames Water installed smart meters across its network of 15m London customers, those with a smart meter used 13% less water. It also empowered customers to manage their water use more easily with more equitable billing as customers only paid for what they used.
The next generation of smart meters can also play a vital role in reducing non-revenue water: with low-flow measurements of 1 litre per hour, they can be programmed to provide highly detailed data at 15-minute intervals to improve accuracy in identifying customer-side leaks.
Protecting and sustaining our future
As concerns over our changing climate deepen, water utilities can offer leadership and action to help generate sustainable solutions. Highly efficient, advanced digital technologies can dramatically reduce emissions from water systems – and, perhaps most importantly, companies can be assured that these are proven solutions are already improving water productivity, quality and resilience.
Whether it is designing with sustainability in mind, limiting resource-intensive interventions via condition-based maintenance, or boosting performance to save energy and extend assets' life cycles, there is a growing momentum among utilities investing now for a brighter, greener future.
As more partners across the water value chain set ambitious science-based targets to reduce emissions, these developments can help us all to learn from each other to protect and sustain our future together.
About the Author
Andrew Welsh is Sales Director for Water Utilities at Xylem Water Solutions UK & Ireland.