Global Recycling Day promotes sustainable waste management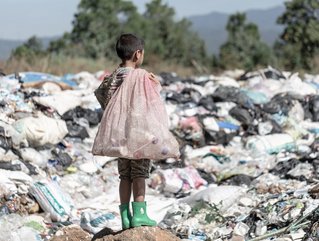 The Global Recycling Foundation recognises the importance of waste management and circular economy, celebrating its fourth annual Global Recycling Day
Today is Global Recycling Day, and what better way to talk about the subject than to look back at some of the recycling and waste management initiatives from the past 12 months on Sustainability Magazine. We also covered some of the main packaging trends from 2021.

The event was created by the Global Recycling Foundation (GRF) in 2018 to recognise the importance of recycling to care for the planet and, as more organisations become conscious of this, there have been many new developments from packaging reduction to innovation.

The world relies on the 'Seventh Resources': Recycling
The GRF highlights the six essential resources: Water, air, oil, natural gas, coal, and minerals. These are the resources that provide everything that is required to live in the modern world, including the food that we consume.
The 'Seventh Resource' is recycled goods. Components and materials that can be used again and again, which support:
The reduction of around 700 million tonnes of carbon emissions per year
Offsets of carbon emissions produced by the aviation industry
More employment opportunities for approximately 1.6 million people around the world
GDP growth that will exceed US$400bn in the next 10 years.
Preservation of all six natural resources that the earth depends on
The supply of 40% of raw materials
Corporate sustainability initiatives to reduce waste
The likes of Unilever, Coca-Cola, Estrella, Müller, and other companies, have taken major steps to reduce waste and ensure that product packaging can be recycled by both businesses and consumers.
Staple goods companies can source recycled plastics for packaging or use innovative biodegradable options, the fashion industry uses recycled fabrics and even recycled plastics to bring new products to the catwalk, and recycling products ultimately reduces the need to produce more. A circular economy is the aim of the game.
Unilever has been particularly active in this space and is developing paper-based solutions for its detergent product ranges in partnership with the Pulpex consortium—a collaborative effort between Unilever, Diageo, Pilot Lite, and other companies selling liquid products.
Estrella had a big announcement in December 2021 as it re-worked its branding to make use of recycled materials for bottling is premium beer.
How can organisations make positive packaging decisions?
It goes to show that a small change to product packaging can provide a big impact. A great example of this is Müller's recent initiative to swap coloured caps on milk bottles, which are not easily recycled. With the climate change goals in mind and deadlines fast approaching, businesses are more likely to achieve incremental changes to their solutions, which trumps the effects of taking no action at all.