Greening ICT: Collaboration at core of sustainable recovery,
By Louise Koch - Global Sustainability Strategy & Innovation Director, Dell Technologies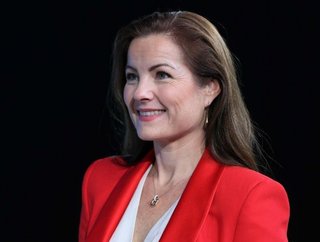 The need to act on both individual and collective responsibility is more important than ever, says Louise Koch, Dell Technologies
As part of their commitment to future proof-recovery, governments worldwide have expressed their desire to 'build back better'. To determine the success of government's efforts to reboot post-pandemic economies alongside addressing the seismic challenges of climate change however, we should instead look to their desire to 'build back greener'.
The good news is that by harnessing digital innovation across key sectors matched with a willingness to act, we still have time to avoid the worst-case scenarios and create a better tomorrow.
While there is no 'one-size-fits-all' solution to combatting climate change, open dialogue and collaboration between policymakers, industries and stakeholders plays a crucial role in utilising and developing the innovation required to support goals leading toward a net-zero future. As outlined by the European Commission in 2020 "green investments will be a key driver of the recovery, not an obstacle to it", and at Dell Technologies, we share in this understanding.
With many businesses joining the race to hit net zero, we recognise the need to act on both individual and collective responsibility is more important than ever. At Dell, we have long advocated for circular economy practices, working across our company to collaborate with cross-industry partnerships, non-profits and governments to build a range robust programs and initiatives to drive human progress and our part in this collective race.
Our commitment to accelerating the circular economy is key in our net zero journey. Since 2007 we have retrieved over 2.1bn pounds of used electronics and set up our our Asset Recovery Services to help businesses sustainably replace and recycle obsolete technology. Additionally, we are striving towards creating processes to retire and recycle any laptop, desktop, server, or accessory regardless of its branding. We have also seen major success in reducing our customers' energy consumption by reducing the energy demands of our products by reusing e-waste from our own industry—like plastics and rare earth magnets. We now also offer extra services to minimise customer exposure to data security breaches, such as onsite data sanitisation and hard-drive shredding to physically destroy and recycle drives according to local guidelines.
To further demonstrate our commitment to taking proactive leadership in transforming the global electronics sector towards a full circular economy in 2030, we have cofounded a range of cross-industry partnerships, such as our Circular Electronics Partnership (CEP). CEP comprises of first-time experts, business leaders and global organisations who have an aligned vision and dedicated roadmap towards co-designing solutions and streamlining circular economy processes for electronics by 2030.
Harnessing collective responsibility to create the circular economy

European governments play a pivotal role in 'building back greener' due to the legislative and procurement powers they hold in helping drive transformation from policy to a fully functioning circular economy. However, while the role of government is crucial at this juncture, we cannot ignore the technology industry's similarly pivotal role in creating a successful circular economy by
fuelling positive environmental outcomes, leading innovation, contributing sectoral expertise and delivering the policies governments put in place.
This spring a European Commission official stated that 40% of the EU's Recovery Resilience Fund (totalling more than €180bn), has been dedicated to Green Initiatives, surpassing the previous investment target of 37%. This news will help in supporting the 'Greening of ICT' and demonstrates how sustainable transformation is already underway thanks to continued industry-wide collaboration and support from governments.
Implementing genuine green recovery however isn't a simple process. The first piece of the puzzle is driving investment that focuses on sustainable solutions that maximise potential and lower emissions. This approach however is a holistic process and mimics much of what we have seen with the digital transformation of different sectors. With the World Economic Forum reporting that technology has the potential to reduce global emissions by 15% through innovations like multi-cloud, data analytics, Edge, AI and machine learning, the tech sector is ideally placed to not only participate in this sustainability transition but to lead it. For instance, AI learns by experience, collecting vast amounts of data. This data can identify weather and pest patterns to recommend intelligent actions and optimise yield outcomes for farmers as temperatures become warmer globally.
Sustainability can no longer be an add-on or afterthought, it must be an imperative. Although hard work is required, we welcome both the commitments and progress seen from the EU in greening ICT and placing sustainability as the foundation of their recovery programme. The industry must follow their lead and deliver on its own sustainability commitments alongside policymakers, partners, and customers.