GRIDSERVE's innovation catalyses electric vehicle adoption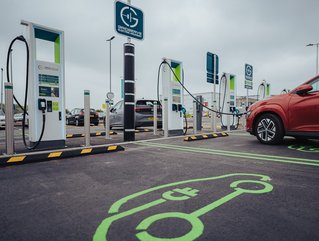 The vehicle charging network provider, GRIDSERVE is branching out to develop electric vehicle forecourts and provide customers with EV leasing agreements
Infrastructure is a major industry that allows further adoption of electric vehicles (EVs) and all countries are investing heavily to ensure that they are prepared to meet the demands of the UN's global climate change agenda.

To put this into perspective, the US market for EV charging infrastructure is expected to reach US$49.14bn by the year 2030, which is when many developed countries expect to terminate the sale of fossil-fuel-powered vehicles. In the UK, there are now an estimated 400,000 electric cars and more than 750,000 plug-in hybrid vehicles (PHEVs) to support and GRIDSERVE Sustainable Energy Limited is one of the companies that will help power them.

A new forecourt shows EV charging is changing
The Buckinghamshire-based firm is heavily invested in EV infrastructure and is growing its provisions of charging stations across the UK. Its most recent forecourt opening took place in Norwich, UK—the home of Sustainability Magazine and other BizClik Media Group brands—and features high-powered vehicle charging to serve a City that could eliminate access to petrol and diesel cars.
Toddington Harper, CEO of GRIDSERVE, says that the world is changing and the development of GRIDSERVE forecourts is connecting cities via electric transport and contributing positively to climate change.
"This decade is crucial for climate action and it's vital that we deliver the solutions that will move the needle on climate change," says Harper. "The widespread transition to electric vehicles, powered by sustainable energy, is a key part of what's needed. Giving drivers the confidence to switch to an electric vehicle and enabling a widespread transition away from fossil fuel vehicles is a central aim of our Electric Forecourts. That's why we have put the consumer at the heart of our design, with our Electric Forecourts serving the needs of local communities in their transition to electric vehicles."
Harper also explains the Norwich-based forecourt shows the potential for EV charging as a staple service and can be provided to customers in the most convenient way based on current EV capabilities.
"Norwich Electric Forecourt showcases a brand new design, where we have been able to provide both charging and a great customer experience in a smaller footprint than our first site at Braintree. By elevating the facilities above the chargers, we make the best use of the space available and are able to deliver a great EV experience without compromise, even when space is at a premium and sites are more constrained."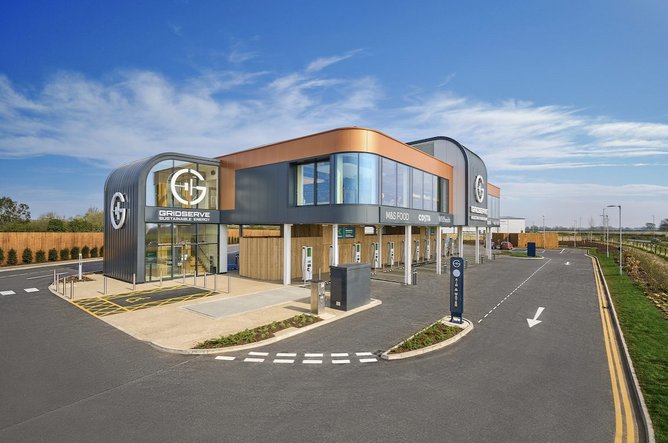 GRIDSERVE provides a comprehensive EV service
So, where did it all begin for GRIDSERVE?
Founded in 2017, the business is yet to complete its fifth year, but in that time it has made extensive progress in EV charging infrastructure. The firm was also awarded the What Car? Innovation Award in early-January 2022, which recognised the company's first electric forecourt as an innovative triumph.
The company also offers further services, such as its electric vehicle leasing, which supports cities in decarbonise travel and tourism. Through its website, customers can select the make and model of the EV they wish to hire, including those from automotive firms that have made the switch to electric vehicle production as well as dedicated EV providers like Polestar, Genesis, and Tesla.
Electrifying UK roads
GRIDSERVE's preliminary business was its vehicle fast-charging technology, which it continues to provide and develop across the UK, with charging stations spanning England, Scotland, and parts of Wales and Northern Ireland.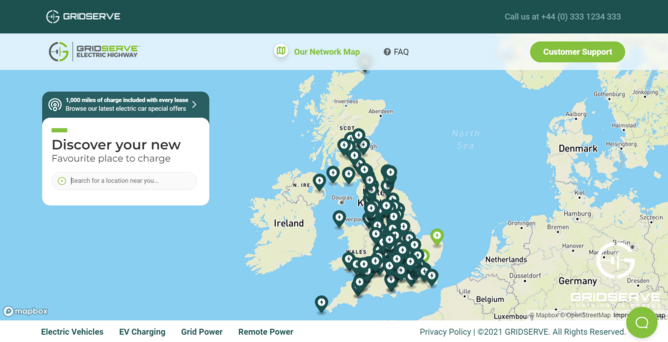 "We are committed to building a UK-wide charging network at a speed that will help give EV drivers the confidence they need to undertake any journey, irrespective of what electric vehicle they drive, and charge quickly, reliably and affordably," says Harper.