Hayleys Group's success as a social impact conglomerate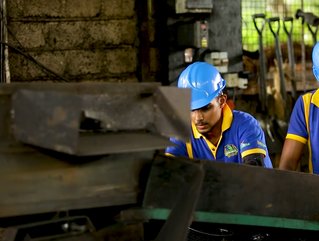 Head of Sustainability at Hayleys Group, Choliya De Silva shares the company's commitment to SDGs and social impact across various industry applications
Business partnerships are critical for sustainability success and as more companies commit to the United Nations (UN) Sustainable Development Goals (SDGs), we can see the shift happening. Even small businesses across the world are becoming conscious of their impacts on the climate, but what they lack is the financial backing to implement large-scale changes.

This is where conglomerates and other large organisations can flex their large footprints and share financial incentives to support SMEs. In developing countries, support from their largest firms, particularly those with foreign reach, is everything. We can see this in Sri Lanka as the country's largest listed business and most diversified conglomerate, Hayleys Group commits to sustainability initiatives across the industry in which it operates.

The company was the first in the country to exceed revenue of US$1bn, which occurred in the 2017 to 2018 financial year. The firm is also responsible for US$600mn of Sri Lanka's foreign income and 4.2% of its total income from exports.
But beyond its impressive financial figures is its commitment to social impact and the sustainable production of goods for export across the globe. The company's sustainability leader explains where it drives sustainability and the initiatives that are in place.
"The actions we take on-ground with our smallholder communities are helping Hayleys to scale up progress on sustainable development goals related to poverty (SDG 1), hunger (SDG 2) and decent work and economic growth (SDG 8)," says Choliya De Silva, CFO and Head of Sustainability at Hayleys Group.
"Applied to a national level, we believe that these innovative practices and business models can serve as a blueprint for a more prosperous and sustainable future for Sri Lanka, and South Asia."
Hayleys represents sustainable innovation across industries
Hayleys Group holds a stake in various industries, including:
The Hayleys Plantation Sector, managing three companies: Kelani Valley Plantations (KVPL), Talawakelle Tea Estates (TTEL) and Horana Plantations (HPL)
Supporting the rubber production industry through its company, Dipped Products PLC (DPL), where it supplies fertiliser to smallholders
Air purification through its Haycarb Haritha Angara green charcoaling initiative, which supplies Activated Carbon across the globe from six manufacturing facilities across three countries
HJS Condiments Ltd provides around 62.5% of Sri Lanka's processed fruit and vegetable goods for export to more than 51 countries, supporting small holdings with its global market reach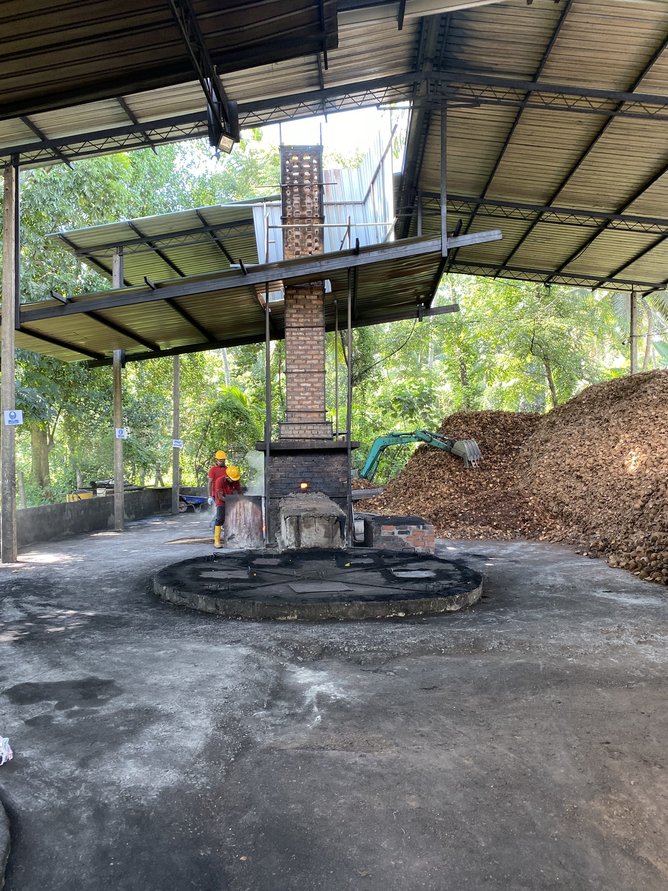 How does a conglomerate become sustainable?
Through various facets of business, Hayleys Group is able to support small Sri Lankan businesses to reach its network of global clients. In doing so, it supports sustainable agriculture and provides a supply chain network for small holders.
In each industry, Hayleys has sustainability initiatives in place while putting it at the heart of its brands like its Haycarb name for air purification. The DPL Firstlight initiative supports rubber farmers in the country by providing essential contributions to ensure fair wage prices.

"Hayleys has established a strong connection with rural smallholder communities across Sri Lanka that now form an integral part of our global value chains. We serve as a nexus point, linking these grassroots communities with international markets," says De Silva.
"Our experiences have proved that especially for a country like Sri Lanka, partnerships with independent smallholder supplier's enables rapid economic empowerment."
He continues, mentioning the company's progress in meeting UN SDGs. "We recently launched the Hayleys Lifecode, a publicly-available policy framework document, bringing together the Hayleys Group's ESG goals and targets under one umbrella, which ensures strong governance against progress on the United Nations Sustainable Development Goals."