ITV issues guidelines to promote sustainability content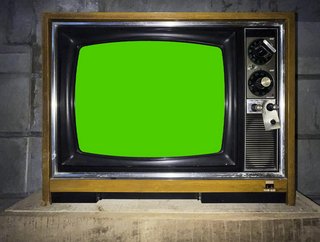 Building off of progress made over the past year, the British TV network has issued guidelines to its employees to better spur the creation of such content
ITV has introduced new measures to support sustainability goals both on and off-screen.

The news comes as part of a wider commitment from the British network – since becoming a signatory of the Climate Content Pledge – to integrate sustainability into its programming while encouraging its audience to make more environmentally responsible choices.
Among the new measures are the following: a sustainability team which will provide advice for new productions so that such themes will be better integrated into programming; the introduction of 'inspiration sessions' for creative personnel working at ITV; a regular review of content data through a Climate Content Tracker; and a company-wide commitment to have climate-related content across all genres.
ITV Chief Executive Carolyn McCall commented on the new measures: "ITV's commitment to embedding climate content on-screen can be seen across all our genres. We focus on informing our viewers about the issues and, importantly, entertaining and inspiring people in ITV's unique way."
Building on the last year
The new measures mark an evolving concern at ITV to include sustainability-related programming. Among its accomplishments over the past year in this regard include morning chat show This Morning broadcasting from a forest, a young poet reading climate-oriented poetry on Britain's Got Talent, and an air pollution-themed plotline on Coronation Street. As well, ITV Regional News has given airtime to over 85 hours of climate-centred news stories in 2022 thus far.
Partnerships have played a part in this effort as well. For instance, Love Island teamed up with eBay to promote the use of 'pre-loved' fashion, a move which will hopefully push viewers further away from environmentally deleterious 'fast fashion' shopping.
McCall concluded: "From an air pollution storyline on Coronation Street to a young climate poet on Britain's Got Talent, from This Morning broadcasting from their very own forest to Love Island's groundbreaking fashion partnership with eBay, ITV's biggest shows have got behind the pledge, bringing the issues and opportunities to life for our viewers."