Making fashion supply chains more ESG compliant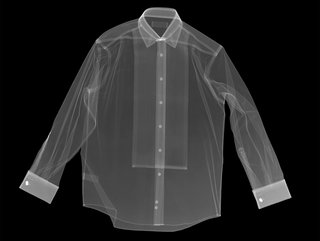 Digitalisation and tougher regulations are working in tandem to make supply chain more ESG compliant than ever before
Global supply chains of old were notorious hotbeds of environmental, social and governance (ESG) transgressions. With thousands of vendors spread across countless countries, there was often very little visibility beyond the first tier of supply.
Deep down in the shadowy depths of tiers five, six and beyond, executives often had no idea what was happening – or not happening.
But no longer.
Digital transformation, driven by Industry 4.0 technologies, is changing everything, as is the urgent need for organisations to walk the walk on ESG performance, not merely talk the talk. Businesses know now that if they fall short on ESG compliance then investors, stakeholders and – most damagingly of all – customers will want answers, and fast.
Transparency of the supply chain is driven by data and analytics, and ESG data has the potential to make or break potential contracts, to improve efficiency and to secure funding for new and existing operations. Sustainability is embedded in every project undertaken – or should be – and this also provides cost benefits, too.
Sustainability starts with the right data
Sustainable supply chains need aggregated data. This is Ground Zero. Supply chain ESG data needs to be accessible and meaningful, to allow for quick analysis and informed decision-making. This is critical if businesses are to understand their supply chain and its global impacts.
"As the frequency and severity of disruptions increase, the era of neglecting supply chains, trusting suppliers, and optimising for cost is probably over," says McKinsey Partner Knut Alicke, who has a leading role in digital supply chain and analytics for supply chain management.
"We're entering a new age of supply chain management, where sourcing capabilities are king and digital innovation is the bridge to resilience," Alicke explains.
But it is not just data and technology that's driving sea-change ESG improvements in the supply chain. A raft of legislation and regulations in the US and Europe is also having an impact.
One sector with an historically bad reputation for ESG performance is fashion retail. This is due to the sector's rapid growth, its e-commerce capabilities, and its use of resources and raw materials that are tied in with changing consumption patterns, as well as the globalisation of trade.
Far-reaching social issues in the fashion supply chain and its ecosystem have been highlighted for decades, yet with little in the way of meaningful change. Tragedies such as the Rana Plaza factory collapse in 2013 - causing the deaths of more than 1,000 garment workers, predominantly women and children - have driven some positive change, but there remains a lack of industry-wide governance and regulation. Yet, there are signs that this may now be changing.
New York fashion ESG Act might be game changer
In January 2022, the New York State Assembly unveiled the Fashion Sustainability and Social Accountability Act. If passed, this would make New York the first city to pass legislation holding the biggest fashion brands to account for their role in climate change.
Backed by a powerful coalition of nonprofits and renowned designer Stella McCartney, the law will apply to global apparel and footwear firms with more than US$100mn in revenue that conduct business in New York – which is pretty much every large multinational fashion brand.
Specifically, it would require such companies to map a minimum of 50% of their supply chain, starting with the farms where raw materials originated, through to factories and shipping.
"The new legislation will require sustainability claims to be verified and disclosed by fashion companies, or else the brand faces a fine," says Laura Gibson, Head of Sustainability at supply chain management company Core. "It will affect every large multinational fashion business, from Prada to Armani, as well as fast-fashion giants such as Boohoo.
Asked if she sees New York's legislation making a lasting difference, Gibson says that, although the bill is "geographically limited", if passed, it will be an "important milestone" for sustainability in the fashion industry and is likely to drive calls for stronger legislation in other regions.
She adds: "While there have been recent shifts towards increased transparency and accountability within the fashion industry, this has largely been voluntary and unregulated, so the Fashion Act could provide a blueprint of how to regulate these initiatives to drive change."
Also driving change is the European Commission (EC), which has announced plans to make far-reaching changes to a key sustainability reporting directive. Under the old EC directive, around 11,000 EU companies with more than 500 employees were obliged to report on their sustainability and ESG practices.
But under the new Corporate Sustainability Reporting Directive (CSRD), as many as 50,000 EU companies will be obliged to disclose transactions across their value chains and, unlike the previous system, the data will have to be digitised.
Fashion is falling into line on sustainability
On the increase in sustainability regulations, Gibson says: "Fashion is an industry known for its lack of regulation and limited supply chain transparency, but now it is following a wider global trend on sustainability and accountability.
"With the development of the CSRD, there are signs of a broader shift in the legislative landscape, implying that industry stakeholders will need to address sustainability issues sooner rather than later if they are behind the curve."
Gibson points out that another problem for fashion retailers has been a lack of best-practice frameworks and initiatives to use when developing their sustainability strategy.
Blockchain tech helping make supply chains greener
As well as regulatory and legislative tools to enforce supply chain sustainability, Blockchain tech is also playing its part.
UK Blockchain startup iov42 was among those who helped shape the first phase of the EU's blockchain capability, and its tech is also helping to combat illegal logging.
Dominic von Trotha Taylor, who is CEO of iov42, says: "We help organisations by codifying their processes on our platform, whether that's a timber supply chain or a bank's mortgage applications.
"We then provide proof that their rules are being followed by everyone involved. We were chosen by the European Commission to help design and develop the first phase of European blockchain capability improvements.
"We're also working with Timber Chain, a new service to enable stakeholders across timber supply chains to improve efficiency, transparency and security. The sustainability of international timber markets is too often corrupt and fragmented. Data will be stored and secured by our distributed-ledger tech in a way that makes it impossible to change, hack, or cheat the system."