Oistein Jensen, CSO, Odfjell, speaks at Sustainability Live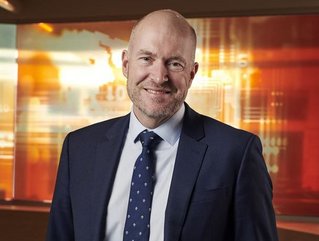 Oistein Jensen, Chief Sustainability Officer at shipping giant Odfjell, will take to the stage at Sustainability LIVE London to discuss ESG Strategies
Following his insightful presentation at the inaugural Sustainability LIVE London event earlier this year, Odfjell CSO Oistein Jensen has been invited back for the next edition of the show, taking place 7-8 September 2022 at Business Design Centre, London.
Jensen will discuss ESG Strategies in a keynote session that is bound to prove popular on the main Sustainability Stage.
The shipping industry accounts for around 90% of global trade and is still the most sustainable method of transportation, but Odfjell is working on ways to reduce or even eliminate emissions for its fleet as it aims for net zero.
Jensen will no doubt provide data on the current industry trends as well as outline steps that Odfjell and other shipping companies are taking to address this industry challenge.
If you missed Jensen's session at the first Sustainability LIVE event, click the video below to watch it now.
Odfjell leads the world in tanker shipping
Odfjell is one of the world's largest chemical carrier companies. The company leads the way when it comes to the transportation and storage of bulk liquid chemicals, acids, edible oils, and other products. Established more than 100 years ago, in 1914, the company pioneered the development of chemical tanker trades in the 1950s and the tank storage business in the 1960s.
Odfjell's strategy is to maintain its position as a leading logistics service provider for customers through the operation of deep-sea and regional chemical tankers, and tank terminals worldwide.
The tank terminal division consists of five tank terminals, located in Belgium, US, South Korea and China. Odfjell Terminals is also part of a network in South America, consisting of another 11 tank terminals partly owned by related parties. Odfjell has offices in 14 locations around the world, and is headquartered in Bergen, Norway. The company employs around 2,300 people.
As Chief Sustainability Officer, Jensen is responsible for sustainability, compliance, and strategic safety for the group. He is part of Executive Management and was appointed to this new role in 2020 as a part of the company's increased focus on sustainability.
Previously, Jensen was a director at PwC for 10 years, working on strategy, ESG, and compliance. Before that, he was a captain of a submarine in the Norwegian Navy and commander for submarine command training.
Sustainability LIVE London – Shaping the Future of Sustainability & ESG – is a hybrid event, with in-person tickets going fast. There is still time to secure your place to join us on 7-8 September at Business Design Centre, or to join us online where attendees can watch all of the sessions and interact with others via the event app.
To learn more about the lineup of speakers, sponsors and tickets, click here.