OneWeb joins new Earth & Space Sustainability Initiative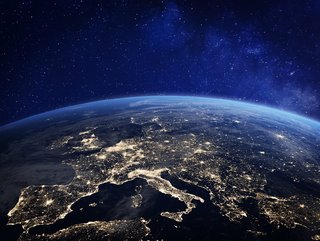 Maurizio Vanotti, OneWeb VP of Global New Markets, will represent OneWeb on the board of directors for the Earth & Space Sustainability Initiative
OneWeb is joining the board of directors of the Earth & Space Sustainability Initiative to establish the first-ever industry-led kitemark dedicated to responsible space practices.
Maurizio Vanotti, Vice President of Global New Markets at OneWeb, will represent the company on the inaugural board of directors for the institute.
"I am honoured to represent OneWeb on the board of the Earth & Space Sustainability Initiative. At OneWeb, we recognise how critical collaboration is for safeguarding the space commons, and we are excited to work with our fellow leaders to ensure that space can remain a valuable and sustainable asset for future generations. The kitemark will be an important measurement in supporting space sustainability and safety as the industry grows and expands, and we are proud to support keeping the UK at the forefront of sustainable innovation in orbit," said Vanotti.
Creating a more sustainable Space
OneWeb is a global communications network powered by a constellation of 648 low Earth orbit (LEO) satellites. It enables high-speed, low latency connectivity for governments, businesses, and communities everywhere around the world.
Today's announcement underscores the role OneWeb has played in partnering with the UK government and other relevant stakeholders to drive forward global space sustainability.
OneWeb says it is firmly committed to using its position as a global leader in commercial space to advance the principles and practices of Responsible Space.