Paving the road for post-COP, zero-emission transportation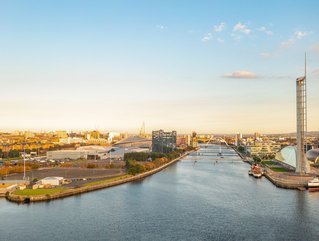 COP26 in Glasgow saw stakeholders unite to accelerate a global transition to emission-free vehicles and in so doing combat climate change. How will they?
Governments from 33 nations and corporations, as well as other agencies with sway over the direction of the automotive sector and road transportation, pledged last year to expedite the transition to zero-emission vehicles to meet the Paris Agreement's climate targets.
The agreement - made during the 26th session of the Conference of the Parties (COP26) to the United Nations Framework Convention on Climate Change - sets out an intention to achieve zero-emission car and van sales globally by 2040, and no later than 2035 in key markets.
In this same session, Austria, Canada, Chile, Denmark, Finland, Luxembourg, Netherlands, New Zealand, Norway, Scotland, Switzerland, Turkey, United Kingdom, Uruguay, and Wales signed a new Global Memorandum of Understanding (MoU) for Zero-Emission Medium- and Heavy-Duty Vehicles (ZE-MHDVs), which sets an interim goal of 30% zero-emission new vehicle sales by 2030.
Leading manufacturers and fleets such as Scania, DHL, and Heineken, have also endorsed the MoU and agreed to collaborate toward the same 2030 and 2040 goals.
COP26 was a turning point. So…how will we do it?

Steps to actualise ambitious zero-emission vehicles targets
Stakeholders in this initiative agree that investing in zero-emission trucks and buses is critical to reducing transportation emissions to combat climate change, improve air quality, ditch fossil fuels, and lower energy prices.
To realise this ambitious objective of a zero-emission transportation sector, substantial investments in battery production, battery-charging infrastructure, and other electronic components are required, as well as cross-collaboration between countries, the public, and commercial sectors.
This historic global pledge for zero-emission trucks and buses includes a commitment to action by significant government representatives, such as - but not limited to - California and the Netherlands, which are revolutionising zero-emission transport.
California recently passed its Advanced Clean Trucks policy, qualifying standards for zero-emission trucks' specific financial targets and served as the foundation for the MoU's ambition. At the same time, cities in the Netherlands plan to create zero-emission zones for freight transport to achieve emission-free delivery, beginning in 2025.
Automotive manufacturers have also been asked to commit to the zero-emission goal by developing business strategies in line with the mission. Avera EVs, BYD Auto, Etrio, Ford, Gayam Motor Works, General Motors, Jaguar Land Rover, Mercedes-Benz, MOBI, Quantum Motors, and Volvo Cars have all signed up. Volvo quickly followed-up by setting an internal carbon price of 1,000 Swedish Krona per tonne, or around US$109.28.
It should be noted, however, that countries possessing large car markets, such as the United States, China, Germany, Japan, and Brazil, held off signing the declaration. The world's two major automakers, Volkswagen and Toyota, were also absent, as were the Renault-Nissan and Hyundai-Kia alliances.
• Join global business leaders and sustainability experts taking meaningful action at Sustainability LIVE, held at Tobacco Dock, London, 23-24 February 2022. Register to attend today! Click here to learn more