PwC features at Reset Connect sustainability conference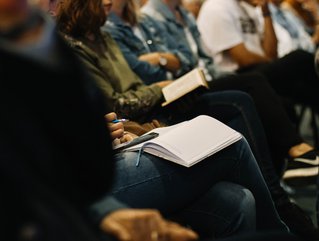 Reset Connect announces sustainability speakers from Rolls-Royce, PwC, HSBC and more, to discuss net zero strategy at the ExCel London exhibition centre
Innovation and investment are the common themes in conversations around sustainability and net-zero strategy. These are the exciting discussions that can be expected from the 28th to 29th June 2022 at London's ExCel, which is hosting the Reset Connect conference. As part of London Climate Action Week, the exhibition centre will host speakers from Rolls-Royce, HSBC, British Airways, and Tanya Steele, CEO of the World Wide Fund (WFF).

The event will bring together over 3,000 business leaders, innovators and investors as they look to tackle the issue of climate change through economic action. One of the highlights of the event will be the panel discussions, of which two will host the founding partner organisation of Reset Connect London, PwC.
PwC presents sustainability technology insights
Faye Melly, Director at PwC will represent the organisation and its capabilities of providing business insights, by speaking in 'The Art of the Possible: Cutting-Edge Technology with the Potential to Drive Change Now', panel discussion alongside Rachael Everard, Head of Sustainability at Rolls-Royce, and Sarah Tennison, Head of Clean Growth Strategy and Impact at Innovate UK. One of the points we are keen to hear about is her opinion of space technology for sustainability.

"To many people, space is just about eye-opening rocket launches and exploring Mars. In reality, the applications of Space go much further," says Melly.

"We need to reimagine the possible to achieve net zero at pace and scale, and one way to do that is recognising and realising the benefits of applications of space technology.'"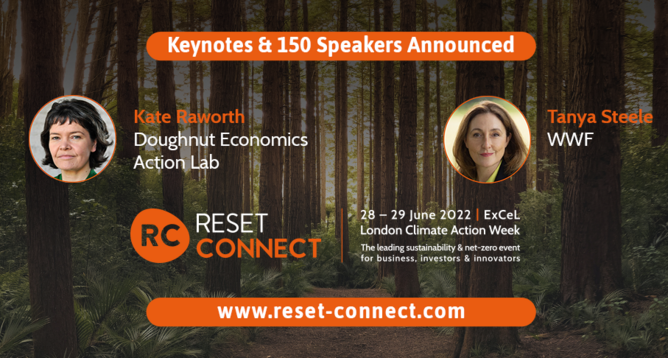 Management consultants value sustainability insights
Faye Melly is an experienced management consultant who joined PwC in 2015. She is well versed in managing complex change programmes both in the public sector in the UK and overseas. Melly is currently the firm's relationship management leader and is also responsible for PwC's Programme Management Team in Government and Healthcare Industries. Recent clients, including UK Space Agency, BEIS, CO, Defra and Home Office.
Her previous experiences were gained from working with KPMG in global development and change, as well as the UK government's Cabinet Office.
Leaders concentrate on climate action
Meanwhile, Co-Founder and CEO of Reset Connect, Duncan Reid is getting excited about the event in the lead up to its opening day.
"We are now on our final countdown to Reset Connect London 2022 and with an incredible line-up of exciting speakers, we know this will be an event to remember for business leaders, innovators, investors, and delegates alike," Reid says.
"We are excited to be working with a host of leading businesses and brands, like PwC, HSBC, M&G Investments and Rolls Royce, and I am in no doubt that their contributions will be invaluable for inspiring other businesses on their own journeys to net-zero."

With free visitor passes and delegate passes for the full conference available, this will be the first in-person Reset Connect London event to take place, following the success of its virtual launch in 2021. For more information, visit: https://www.reset-connect.com