PwC's Wineke Haagsma is a picture of sustainability success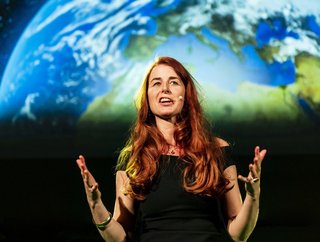 PwC Netherlands Director of Corporate Sustainability Wineke Haagsma wants to maximise sustainability impact by bringing capitalism and idealism together
As Director of Corporate Sustainability at PwC Netherlands Wineke Haagsma is a force to reckon with. "My passion is to bring capitalism and idealism together to maximise positive impact" she says, as she makes huge strides to get there.
After a six-month internship at KPMG advisory in 2007, she began working at PwC (PricewaterhouseCoopers) NL as Project coordinator of Corporate Communications. Slowly building her way up and crafting its sustainability practices along the way, she now sits at the forefront of these initiatives, both for PwC Netherlands as well as PwC EMEA.
Haagsma will speak on day one Sustainability Live at Tobacco Dock in London on February 23, as part of a panel discussion on Diversity, Equality & Inclusion.
Leading by example in fulfilling corporate ethical standards
In September 2021 PwC US, one of the Big Four accounting and consultancy firms with annual revenue of US$45.1bn, announced it will allow all of its "40,000 U.S. client services employees to work virtually and live anywhere they want in perpetuity".
It's a simple equation. More remote work equals less carbon footprint.
By doing so PwC has shown what it means to be fulfilling corporate ethical standards and Haagsma's career is a hallmark of working towards achieving effective Sustainable Development Goals (SDG's) where she is leading by example.
"PwC NL has the ambition to be fully circular in 2030," says Haagsma, and the groundswell is already happening. This shift towards remote work catalysed by Covid is a good example of achieving corporate sustainability standards without financial pain.
A member of the board of advisors of the Sustainable Flying Foundation (Stichting Duurzaam Vliegen), Chair of Anders Vliegen (fly differently), and a Member of the Board of Committee of the UN Global Compact the Netherlands, Haagsma is actively committed to reducing PwC's carbon footprint through travel-related fossil fuel reduction and has already helped implement policies like Sustainable Aviation and the Environmental Footprint Insights app.
These types of sustainable development goals are set to become standard practice for the global giant as it pushes for its Net Zero 2030 objective in line with its corporate sustainability ethos, marking it out as a leader in the field.
"The purpose of PwC is to solve important problems and to build trust in society", Haagsma says. She believes now that the old idea of sustainability as anathema to profit is discredited, she hopes to spread that message through effective policy implementations.