Raspberry Pi recycling scheme for preloved computers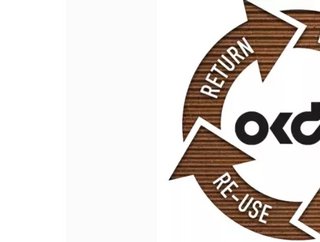 OKdo Renew and Raspberry Pi partner for recycled computers
OKdo, the global technology company from Electrocomponents, has partnered with Raspberry Pi and the Sony Technology Centre, to create OKdo Renew, a scheme to renew pre-loved Raspberry Pi boards.
OKdo is a global technology company and offers a combination of hardware and software as well as development support and manufacturing services. Raspberry Pi develops single-board computers, is headquartered in Cambridge, UK, and has a revenue of £31m. 
OKdo and Raspberry Pi join to Return, Reward, Renew, Re-use 
Research undertaken by the UN has shown that up to 45m tonnes of technology are thrown away each year, including computers, phones and televisions. 
OKdo is out to change that and in their new scheme, the Raspberry Pi community will be offered:
The facility to return pre-loved Raspberry Pi3b, Pi3b+ and Pi4 boards, for free

Those who do, will receive a £10 voucher towards their next online OKdo purchase

Returned boards are sent directly to the Sony Technology Centre 

They are reconditioned and renewed

Using recycled packaging ready for resale across the OKdo digital platforms, at a lower price than new boards, with a 12-month warranty on all resold boards 
Resources are limited, but technology innovation is not
OKdo are excited to partner with Raspberry Pi and the Sony Technology Centre.
"With the global population predicted to approach 9 billion people by 2030, we are using more resources than the planet can provide", said Richard Curtin, OKdo's SVP of Technology. "Our future depends on reusing what we have in a sustainable way. Fortunately, one resource that is unlimited is innovation, and that's exactly why OKdo has developed this innovative circular economy initiative to recycle, refurbish and reuse Raspberry Pi's. This is a part of our ESG strategy and ongoing commitment to sustainability, electronic waste recycling and 'tech for good'."
Since 2012, more than 40m Raspberry Pi computers have been sold. While most of them are in working order, many owners choose to upgrade to recent versions when they are released. The company has a long-standing commitment to sustainability and is pleased to have found a solution. 
"Our computers consume less power than the legacy PCs they replace, and of course consume less energy, material, and labour during the manufacturing process", said Eben Upton, Founder & CEO at Raspberry Pi. "Managed reuse of surplus units provides an avenue to further reduce our environmental footprint, and we welcome this exciting new initiative from OKdo and Sony."