Razer launches traceable carbon credit program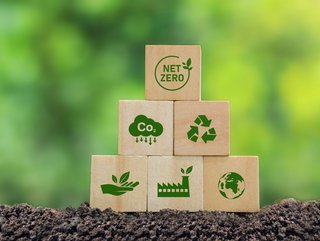 Available on Razer.com, the new program, known as Restorify, aims to make carbon credits more widely accessible for businesses and customers
In an effort to make carbon credits more viable in everyday use, a new traceable carbon-neutral checkout known as Restorify has been unveiled at COP27 by Razer Fintech, the financial technology arm of the company Razer.
Typically, carbon credits are denominated in metric tonnes. These numbers, which are not readily divisible, are so large as to make carbon credits untenable for everyday purchases. Razer is hoping to address this problem by implementing Restorify.
As Restorify is increasingly adopted, Razer hopes, there will be more transparency and accountability in the global carbon market while businesses will be able to offset their emissions. As a company, Razer is hoping to fulfill the OECD's vision of $147/tonne by 2030, which is necessary for the world to reach net zero by 2050.
Responsible company, responsible customer
In prioritising carbon reduction and recycling, Razer has adopted what it terms as 'Life Cycle Thinking,' which is the attempt to reduce carbon emissions at key points in the lifecycle of a product (think mineral sourcing to manufacturing, transportation to end of life).
Says group co-founder and CEO Min-Liang Tan: "Our life-cycle approach allows us to develop interventions that drive emission reductions, but carbon credits will still have a role to play in the transition to becoming net zero. In our journey to net zero, we have realised that there are growing pains and that not all carbon credits are equal. With Restorify, we hope our novel approach towards carbon credits will foster greater accountability and transparency within carbon offsetting."
Razer, which is headquartered in Irvine, California, markets itself as a 'leading global lifestyle brand for gamers." It has begun developing a wide range of carbon credit projects in the hope of achieving the UN's Sustainability Development Goals. This endeavour with Restorify is a key component of that effort.