SAP Business Network – delivering sustainable supply chains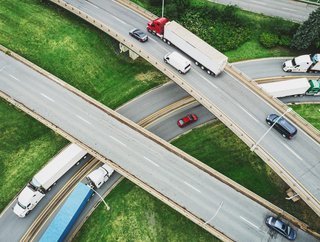 Vasee Rayan, senior vice president, product strategy, intelligent spend and business network (ISBN), SAP on providing sustainable supply chain solutions
When it comes to understanding the pressures on procurement right now, Vasee Rayan senior vice president, product strategy, intelligent spend and business network (ISBN) at SAP agrees that now more than ever the function is in the spotlight – and sustainability is sharpening that focus.
"I think resiliency is key," says Rayan. "Customers are really feeling the pressure, primarily because of global events in the last three years, and sustainability is increasingly important for most companies as well.
"It reflects on their brands and they recognise the importance of zero emissions, zero waste, and zero inequality. Everyone is looking for answers or solutions to help them with that."
And that is where SAP Business Network comes in, bringing its supply chain expertise to help organisations of all sizes mitigate risk and build resilience.
"This is where we are providing solutions that are focused around helping improve the resiliency of the supply chain," says Rayan. "For example, SAP Business Network allows companies to find alternate sources of supply when you have an issue with one supplier, such as supply disruption, and you need an alternative that you can turn to. That's where the network comes into play – being able to provide that access."
Organisations need visibility in their supply chains
Resilience is one thing, but organisations are increasingly demanding visibility in their supply chains, to be sustainable and to tackle scope 3 emissions as well as providing essential business information that could impact the supply chain.
"We have a capability within the SAP Business Network which supports supply chain collaboration," says Rayan. "Through such capability in the Network, companies can extend beyond their own four walls and share their forecast with trading partners. This allows those trading partners to have visibility of your forecast and respond in real time. That is critical to identify any constraints in your supply chain and act accordingly."
Speaking to Sustainability magazine at the SAP Sapphire event, Rayan is keen to discuss some of the latest announcements and enhancements impacting ISBN and supply chain.
The first is the launch of new product sourcing solutions from SAP for the discrete manufacturing companies of highly engineered products. This is typically automotive and some industrial machinery and component manufacturing companies. These new solutions were designed with input from a council of leading automotive manufacturers and their suppliers. What they do is help manufacturers manage the highly complex process of direct materials sourcing for highly engineered products that typically have hundreds or even thousands of component parts. The customer outcome is accelerated time to market, improved compliance, automating critical price renegotiations, and improved product sustainability.
Secondly, there are some working capital initiatives that SAP supports with the help of Taulia – a fintech company acquired by SAP in March 2022.
"When trading partners on the Network need to manage their cash flow, they have a solution now with Taulia that can allow for extending capital to help with the crunch that they have," says Rayan.
"There are actually multiple ways we do that. With Taulia, we offer working capital management solutions that help with early payment through supply chain finance, dynamic discounting and accounts receivable finance. Receivables financing, for example, is focused on providing flexible financing opportunities for the suppliers. With supply chain financing, based on the approved invoice, you can extend credit to your suppliers and give them cash sooner than their payment terms."
Human rights compliance
SAP also introduced a new feature for suppliers on SAP Business Network to complete a human rights self-assessment to help demonstrate compliance with human rights due diligence laws, such as the German Supply Chain Act, which goes into effect in January 2023. Suppliers complete the questionnaire only once and then any buyer on the network can access it at any time.
Rayan returns to the tricky issue of emissions and the complexities involved with dealing with potentially thousands of suppliers. SAP is helping organisations rise to the challenge.
Rayan says resiliency is all about not just knowing about the immediate suppliers or visibility to the immediate suppliers but also about tier 2 and beyond. How much of a challenge does this represent in terms of visibility?
"It's probably the most difficult problem to solve, to be honest," he says. "One thing we have already done is introduce a blockchain solution to trace multi-ingredient products all the way to the farm from which the material or the raw material is sourced.
"Material traceability is something we introduced within the SAP Business Network, which allows not only the manufacturer or the brand owner, but also the different material and raw material suppliers, to share information about what they are supplying as part of that value chain.
"A lot of companies are starting to realise that if they have control over the data that they are willing to provide, and you give them authorisation to manage that effectively, they are willing to do that. We are seeing a lot more openness in some industries to share information that benefits the entire supply chain."
SAP working with EcoVadis
Rayan talks about a crowdsourced approach to sharing this information in a consistent way, and technology is crucial to that process and the success of supply chains.
He also highlights SAP's expanded partnership with Ecovadis, that was announced at the Orlando event which brings sustainability ratings into SAP's supplier profiles on SAP Business Network, thereby enabling buyers to make more informed decisions. Taulia is also partnering with Ecovadis to incentivise suppliers with more favorable financing terms based on ESG ratings and performance.
Looking ahead, Rayan says SAP Business Network will provide a more effective way for enterprises to work with their ecosystem of trading partners.
"It's no longer about a linear supply chain," he says. "It's all about how you bring them all together to work collaboratively in real time leveraging the SAP Business Network. And that's where SAP has the answers."