Supply Chain Sustainability
SAP's Stephen Jamieson on switch to regenerative business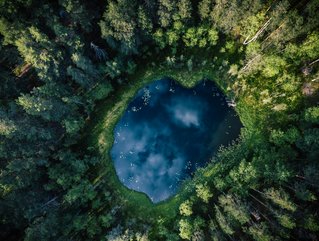 SAP's Global Head of Circular Economy Solutions Stephen Jamieson discusses the company's work in leading a transformation to regenerative business models
Stephen Jamieson, Global Head of Circular Economy Solutions at SAP, has been working on technology solutions to help businesses in their efforts to become more sustainable.
Jamieson will give a talk titled "Accelerating a Circular Economy" on Day 2 of Sustainability Live at Tobacco Dock in London on February 24.
A regenerative business world through SAP's leadership
At SAP, 87% of global commerce is generated through their customers. With this ratio, the company fully recognises its role in aiding the transitions of many businesses into sustainability.
"We have a big part to play in helping businesses be more sustainable and using insight across complex supply chains to become regenerative businesses," said Jamieson.
Beyond supporting customers, SAP also recently announced its goal to reach net-zero emissions across its value chain by 2030. The company wants to create positive economic, environmental, and social impact with a special focus on climate action, circular economy, social responsibility, and holistic steering and reporting.
"We're working to a common set of principles - ultimately a regenerative business is one that seeks to eliminate waste and pollution to circulate materials and keep products in use as long as possible and focuses on regenerating natural systems."
To achieve this, SAP has focused on solutions that will support these principles which will help to establish a consistent measurement of material use globally as well as deliver capabilities through its cloud platform.
Consumer packaging in a new sustainability era
Sustainability today is a core business imperative. There has been a transition from sustainability being a departmental topic to an opportunity for the entire company to drive transformative change.
Due to the complex regulatory landscape around Extended Producer Responsibility (EPR) schemes and plastic taxes, SAP decided to start the approach with the consumer products and packaging space.
"SAP works with over 400,000 businesses around the world, so there's a lot of insights we already have today on materials flows and the products and packaging that move within them," says Jamieson. "Currently there's a real trigger point for businesses - UK plastic taxes which come into force on April 1 this year: 10 years ago, we might have said we need to provide you with a plastic tax solution. Now, we have a solution called SAP Responsible Design and Production, where we are not just trying to solve plastic taxes but are bringing together insights and asking, 'What is the embedded CO2 in those materials?'"
SAP Responsible Design and Production helps companies get better visibility of material flows through their business processes, manage EPR regulations worldwide, prepare for upcoming plastic taxes, and optimise material choices.
"If we can provide that insight on materials as they are built into products, and as they become waste, we can combine that with understanding the CO2 journey of that material and other sustainability factors.
"If we can provide through our network platforms, the ability to be able to see sources of demand versus sources of supply, wherever they are in the world and create digital connections, then we can change the price and perception of the value of waste materials and ultimately help to bring materials back into productive use."
Zero-waste, action and transparency from SAP Responsible Design and Production
Zero waste used to be a niche topic, but it has gone from something important to something critical. It is hugely important to brands, and this will only increase.
"We see our role in the world is to help the world run better and improve people's lives. This has been SAP's guiding mission for a very long time," says Jamieson.
"The broader sustainability agenda is a very high priority. How do we boil this down into something that's actionable? Products and materials account for 45-50% of CO2 emissions. Through our systems, we have the ability to provide transparency on so much of this world's material, and we can provide that to businesses, as well as the wider system actors that collaborate around businesses."
The company expects to be able to combine the insights on materials as they are built into products with an understanding of the CO2 journey for that material and other sustainability factors. That transparency is what businesses will need to become regenerative.
"It is a question of looking at these things holistically," Jamieson says. "How to find connections throughout the ecosystem. We can then provide that full system transparency to support businesses and, ultimately, help them become regenerative."
• Join global business leaders and sustainability experts taking meaningful action at Sustainability LIVE, held at Tobacco Dock, London, 23-24 February 2022. Register to attend today! Click here to learn more.