Siemens sustainability growth strategy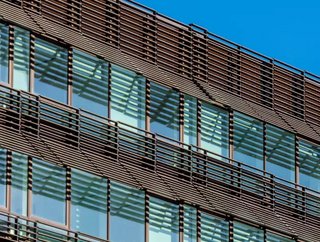 Siemens Unveils New Growth Strategy Linked To Sustainability
As part of its virtual Capital Market Day, Siemens has presented its new sustainability growth strategy: DEGREE. 
Siemens is known for electrical products and home automation items, from phones to washing machines to kitchen appliances. The company was founded in Berlin, 1847, and is now headquartered in Munich with a revenue of €86b. 
Siemens' commitment to sustainability is at a high degree
The new framework used by Siemens is called DEGREE, which stands for: 
Decarbonisation
Siemens will reach net zero operations by 2030 and net zero supply chain by 2050.
Ethics
The company will train 100% of employees in business conduct every three years.
Governance
Siemens will install long-term incentives tied to an internal ESG/Sustainability Index including customer Net Promoter Score and CO2 reductions.
Resource efficiency
Eco-design for products by 2030 and zero landfill waste by 2030.
Equity
The company will install 30% female share in top management by FY 2025.
Employability
By 2025,Siemens will employ double-digit learning hours and a 30% improvement in lost time injury frequency rate.
Sustainable ambition at Siemens
The ambitious strategy has been created with customers in mind. 
"Our customers benefit from our ability to combine the real and digital worlds. This unique capability enables Siemens to support its customers in a way that no other company can," says Roland Busch, President and CEO of Siemens AG. "Digitalisation, automation and sustainability are growth engines for our business. Here, our core business and our digital business reinforce each other in a virtuous cycle. This effect forms the foundation of our growth strategy for achieving more profitable growth. As a focused technology company, we want to strengthen our position in all our markets and enter adjacent profitable markets. And we're now making our commitment to sustainability clearer than ever. Thus, in times of major global challenges, we're creating clear added value for our customers, our stakeholders and society."
"After successfully transforming into a focused technology company, we are now setting ourselves ambitious new financial targets: We want to further accelerate our profitable growth and are simultaneously placing an even sharper focus on our free cash flow", said Ralf P. Thomas, Chief Financial Officer of Siemens AG. In addition, we are providing even greater transparency and clarity that also extends beyond our Industrial Businesses."
"Sustainability is in our very DNA. It's not an option. It's a business imperative," explains Judith Wiese, Chief Human Resources Officer, Chief Sustainability Officer and member of the Managing Board of Siemens AG. "Based on our successful track record, we're now setting ourselves even more ambitious targets. We'll accelerate our efforts and raise the bar to create considerably more value for all our stakeholders."
Siemens is positioned to achieve its sustainability goals - and to help its customers follow theirs.