Suppeco builds resilience through value-driven relationships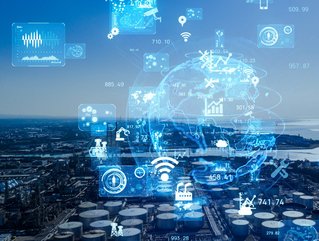 Suppeco is a collaborative supply chain platform led by Sheldon Mydat that believe relationships can solve everything from transparency to risk management
The COVID-19 pandemic accelerated trends across sectors as businesses started rewriting business plans and resetting them. For Suppeco, a collaborative relationship platform for the supply chain and its ecosystem, this pause gave birth to opportunities to deliver value from relationship data.
"Relationships for me are the enablers of everything. They are like going to the source rather than treating the symptom. You can come at reducing risk by working with risk technology, or you can drive a relationship because that will inherently reduce risk," says Sheldon Mydat, CEO and Founder of Suppeco. "I think that I put partnerships right up there above most other things, as a way of getting to the source, getting to the customer, speaking to the right customers, communicating our message out there."
As a collaboration platform, relationships are like the atom in the middle of everything for Suppeco.
"You don't have to have all of the answers if you've got a relationship because you can work together to innovate and explore. If you don't have that relationship, you don't have the trust. It's all about trust. You know, you can live in the unknown as long as you got trust because you can explore," Mydat says.
Suppeco's Founder and CEO will take part in a panel on the Main Stage of Sustainability Live this week on the subject of Sustainable Supply Chains. Tune in at 3 p.m. GMT on February 24.
A world of transparent and manageable supply chain
According to Sheldon, relationships drive resilience and there's no difference between personal and business relationships, as both aim to create structure, harmony, and objectivity.
"If you have a functional relationship, you can make more progress. If you have a dysfunctional relationship, then it's chaotic, and it's hard to really gauge where you are or what you want to get out of it," he said. "It's very important in business to actually do that more so now than ever, because when you do hit these recessions and you're relying on the numbers and margins shrink, the only thing that doesn't shrink are those value targets."
There are big challenges in the supply chain that can only be lessened up if business starts to foster relationships with their close suppliers.
"You need to foster the right attitudes within your supply chain," Mydat says. "A lot of the time in the sustainability space, a lot of these customers and suppliers don't even know who the customer is. A lot of them don't see themselves as part of the problem, they think it lives further down the supply chain. They're just part of a supply chain filling an order for somebody further down the chain."
Mydat says this does not come down to imposing change on the supply chain or a power shift - it is a change in attitude that is driving value through the supply chain.
Suppeco, for its part, focuses on the social part of ESG (environmental, social and governance): "It's the ability to actually foster the relationships required to actually create effective change and that includes not just us having relationships with our customers, it's every single part of what we do with a relationship strand running through it. And that includes how we structure our very business.
"The supply chain needs to be compliant 24/7, 365. That's the kicker which is why you need to drive a platform, drive a relationship that fosters that kind of engagement using live data, frictionless access, putting transparency to work, the ability to actually work onsite, upload information, invite guest auditors on to drive, traceability assurance, all of the stuff that we do on the platform."
Suppeco has two approaches when it comes to communicating true strategic value.
"One is a collaborative innovation and one is audit compliance, but they are both intrinsically linked. You can't run a relationship with a supplier without focusing on sustainability."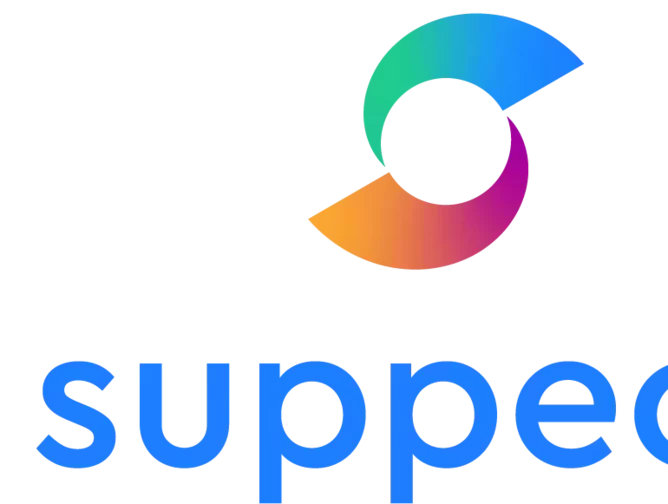 Disruption in the supply chain and a focus on sustainability
Suppeco built the foundation for its social audit compliance capability through relationships and prioritising putting transparency to work.
Mydat says the supply chain disruption of COVID-19 meant everybody now knows businesses need to have collaborative, strategic relationships with their suppliers. Before the pandemic, the focus was on cost and value - basic elements.
"There have been many disruptions throughout the years, whether they be political or ecological," Sheldon explained. "As pointed out by McKinsey, as well as every market analyst out there, the disruption is exponentially increasing (the focus of) supply chain specialists on relationship-driven resilience to make the difference."
Collaborative relationships tend to result in valuable creation over the course of a contract. Suppeco believes companies could be losing out by not utilising their relationship-driven data.
"We take the relationship space, we turn it into something manageable and measurable," says Mydat.
"It becomes a substantive thing. So it becomes a much more strategic take on running and engagement with your supply chain."


• Join global business leaders and sustainability experts taking meaningful action at Sustainability LIVE, held at Tobacco Dock, London, 23-24 February 2022. Register to attend today! Click here to learn more.