Sustainability LIVE concludes its first hybrid conference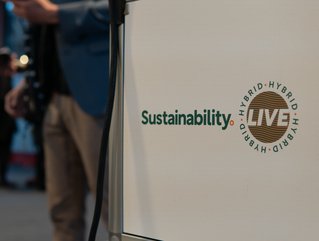 Reflecting on a successful second day at Sustainability LIVE, here are some of the highlights of the day, with more insights available online on-demand
As attendees at Sustainability LIVE had water from 100% recyclable bottles or coffee in biscuit cups, they sat through talks and fireside chats with leaders in the sustainability field. The BizClik Media Group (BMG) team welcomed thought leaders and professionals to impart their knowledge and provoke a change in sustainability mindset.

The first session of the day, the 'Climate Change and Sustainability' panel brought important climate actions to the forefront of the viewers' minds as Tomas Zaborowski, Head of Sustainability Excellence at Bayer Crop Science, and Pippa Bailey, Head of Ipsos Climate Change and Sustainability Practice at Ipsos MORI, highlighted some of the key issues with intense growth in agriculture.

Zaborowski said, "the urgent need for change is now because it will take years to achieve that," after discussing with Bailey some of the initiatives that could be implemented to achieve positive climate action.

Bailey also briefly discussed the importance of dietary change, saying "we're going to have to make tougher choices in terms of our diets to continue feeding the population. "When we dig deeper, it's a lack of knowledge and understanding," said Bailey as she explained why businesses are not able to create meaningful change.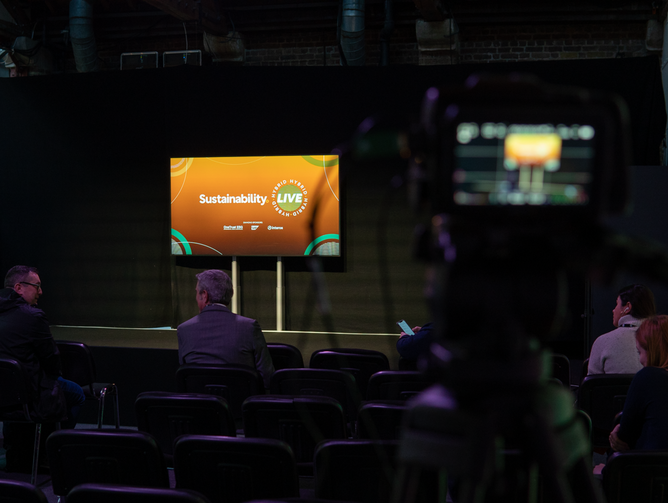 Tackling sustainability concerns on a global scale
James Robey, Global Head of Sustainability at Capgemini, joined us with an arsenal of research on current environmental issues, consisting of facts and figures that really put the need for action into perspective. One of the notable comments he made was about the carbon sequestration capabilities of seaweed; a natural product that could potentially be used to catalyse lower atmospheric emissions.

He also expressed the severity of the situation and demand for change. "There is a window of opportunity, but that window is small and is closing," Robey said, moving on to talk about the significance of the pandemic the insights it provided. "I think, in some ways, COVID-19 shone a lift on how connected we are." As a result, businesses are also considering their social purpose when talking about sustainability.

On the sustainability stage, hosted by Blaise Hope, Editor-in-Chief of Sustainability Magazine, Øisten Jensen, Chief Sustainability Officer, Odfjell SE, gave a talk on the current supply chain sustainability landscape, particularly in shipping and cargo. While companies look to adopt alternative fuels, such as green ammonia and hydrogen fuel cells, Jensen also commented on the need for data to ensure that initiatives are effective.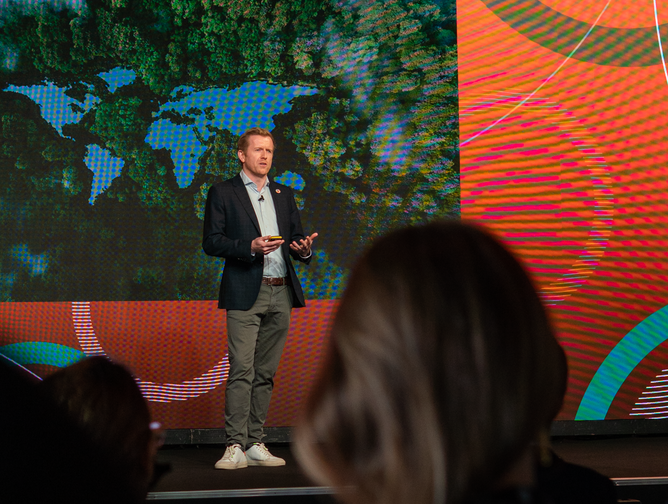 How can businesses become circular?
A circular economy holds many benefits in the world of business, particularly for those specialising in certain products. Waste management and even emissions reduction — with 45% of emissions coming from products — are key areas in which circular practices can be leveraged. But, according to Stephen Jamieson, Global Head of Circular Economy Solutions at SAP, only 8.6% of global actions are circular.

Jamieson covered some of the initiatives that SAP has put in place and explained how the demand for transparency in products and packaging can be met with artificial intelligence (AI) based solutions. He said: "It's going to be an interesting business to watch that doesn't adopt circular practices over the next 10 years."
Sustainability reaches space
When it comes to waste, organisations are not usually tasked with cleaning up in space. Andrea Vena, Chief Climate and Sustainability Officer at European Space Agency, showed the audience some great insights and graphics that highlight the scale of space waste, outlining the need to remove hundreds of billions of objects from Earth's orbit.

Not only will this require a significant amount of investment, innovation, and time to achieve, but Vena also stresses the need for cooperation. "It is very important that we find common ground for international cooperation," Vena said. Cooperation is also a key element that will allow businesses to reach net-zero as "a single entity cannot really be carbon neutral."

This highlights a few of the great speakers and organisations that appeared at Sustainability LIVE. It's not too late to catch up on the show. All sessions will be available on-demand via the Brella platform.