Sustainability LIVE is voted top sustainability conference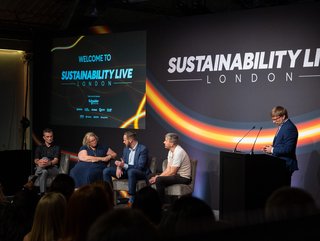 Sustainability LIVE was voted the top sustainability conference, covering ESG, DE&I, net-zero strategy and electrification
Sustainability LIVE London proudly announces its recognition as the top-ranked sustainability conference around the world by Sustainability Review
Sustainability LIVE London, the leading ESG, net zero, and sustainability event in London, took place on September 6th and 7th, 2023, at the Business Design Centre (BDC)
The sell-out event two-day conference gathered over 8,000 in-person and virtual participants, uniting influential figures from diverse industries to exchange groundbreaking ideas, proven solutions, and actionable insights for a sustainable future.
Sustainable Review is acknowledged as the hub for showcasing individuals who set an example and educate others to enhance their efforts in coexisting harmoniously with our environment. The team meticulously curated its list of "Top Sustainability conferences around the world" and the ranking positioned Sustainability Magazine as the clear frontrunner, solidifying its position as the premier ESG resource.
"It's fantastic to see that Sustainability Magazine and Sustainability LIVE are gaining more attention within the industry. Having spoken to a number of executives at the recent event in London, it's clear that there are some very passionate people in the industry; advocates of corporate sustainability" - Tom Swallow, Editor-in-Chief of Sustainability Magazine.
Sustainability Magazine, a BizClik brand, is a leading publication at the forefront of sustainability, offering valuable insights, trends, and news for businesses and individuals committed to building a sustainable future. With a strong emphasis on ESG issues, the magazine explores a wide range of topics, providing readers with the knowledge and inspiration needed to make a positive impact on the environment and society.
Following the great success of Sustainability LIVE London and other virtual conferences, new events will appear in 2024, including Net Zero LIVE co-located with EV LIVE and Energy LIVE, and a further show in development called Scope 3 LIVE.
Sustainability LIVE will also meet in Dubai, Singapore, New York next year — the London-based event will also continue along with the newly-hosted Global Sustainability & ESG Awards on the 11th September 2024.
Glen White, Founder and CEO of BizClik says: "Sustainability LIVE embodies the key topics that corporations tackle in the modern business landscape. In its third year, the conference has seen exponential growth in interest both in terms of attendance and sponsorship.
"It's now clearer than ever that organisations want to have face-to-face network opportunities and learn from the top sustainability leaders in business to help them transform their own operations or implement sustainability from the get go."
*******************
BizClik is a UK-based media company with a global portfolio of leading industry, business and lifestyle digital communities.
BizClik's portfolio includes Technology & AI, Finance & Insurance, Manufacturing & Supply Chain, Energy & Mining, Construction, Healthcare, Mobile & Data Centres and EV. For further information, please visit https://www.bizclikmedia.com/
You can read the latest news in Sustainability Magazine by clicking HERE.
You can now sign up for the Sustainability LIVE conference at the Business Design Centre from the 6th - 7th September 2023. Click HERE.
Visit www.bizclikmedia.com to discover more about BizClik's media portfolio.