Sustainability LIVE: Meet the day one headline speakers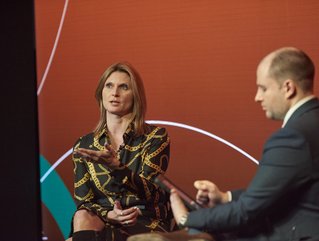 In preparation for Sustainability LIVE London in September, we take a look at the headline speakers for day one of the hybrid business conference
Environmental, social and governance (ESG), net-zero strategy, diversity; equity and inclusion (DEI), and renewable energy. These are all topics that are heavily acknowledged on a corporate level and actions are shaping the strategies of companies to allow sustainability to coincide with profitable business.

Recognising this, we decided there is more to discuss and what better way to share sustainability insights than to host keynote speakers and provide networking opportunities.

The two-day sustainability conference will return to London, following its great success in February 2022. Sustainability LIVE London is the next event to be hosted by BizClik Media Group and showcases some of the great sustainability achievements of exhibiting companies and speakers from organisations around the world.
Who will be at Sustainability LIVE on day one?
Headline sponsorship for the event went to Interos, a global provider of operational resilience and risk management solutions to create more sustainable industries. Bringing with it a previous speaker from the inaugural Sustainability LIVE, the company is a key enabler of environmental, social and governance insight through its risk protocols.
Claire Hulett, Director Strategic Alliances, EMEA, returns to the stage following discussions around crisis management and facilitating responses to global unprecedented events that affect the supply chain. Geraint John, Vice President, Interos Resilience Lab, will join us at the Business Design Centre as a keynote speaker to provide the supply chain leaders in the room, and online, with his supply chain and research experience.
Also joining the lineup of headline speakers is Richard Batten, Global Chief Sustainability Officer at JLL, providing his perspective as a member of the professional services organisation, specialising in real estate and investment management. Carl Ennis, CEO of Siemens UK, will also join us to discuss the multifaceted business that operates as one of the leading technology providers, enabler of e-mobility and sustainable solutions for the future.
As sustainability settles in as a future strategy, the hybrid conference is evolving and more organisations will attend to spread the word of their efforts. Unlike the first event, Sustainability LIVE London will feature an exhibition floor, as well as the usual networking spaces and various keynotes, panels and fireside discussions.