Sustainability LIVE: SAP accelerates the circular economy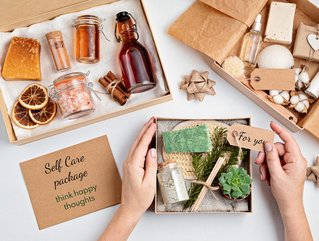 Stephen Jamieson took to the main stage at Sustainability LIVE to broaden the audience's perspective of a circular economy and SAP's efforts to achieve it
Circular economies are critical for alleviating the waste management issues that have plagued all countries, but 61% of the world's population does not have access to the necessary waste management infrastructure.

The software development firm—and sponsor of Sustainability LIVE, SAP's various offerings are tackling the most current issue of the 20s. Stephen Jamieson, Global Head of Circular Economy at SAP, joined us on the Main Stage to discuss how businesses can use digital platforms to manage their waste consumption and make the necessary design changes to ensure products are fully recyclable.

Leveraging digital tools for a circular economy
The ability to collaborate and reduce waste, at the scale required by the planet, lies within data. As one of the most valuable commodities on the planet, SAP is leveraging it for clients to decarbonise their sourcing and design processes. Jamieson 'unpicks' each stage of the product development and production process to highlight exactly how much of the product lifecycle can be optimised for a circular economy.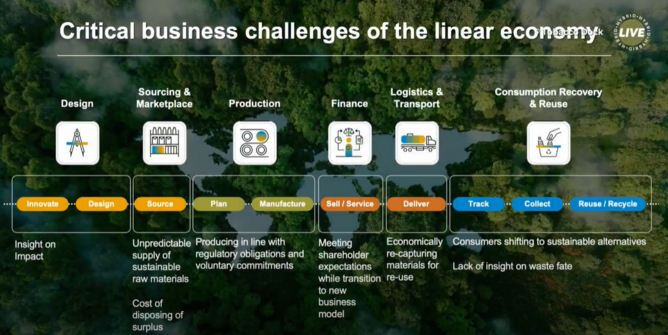 There are three key areas that SAP is looking to provide services to implement circular economies at scale. Eliminating waste is one of the most obvious—but most critical—ways in which businesses can improve their sustainability credentials and, with the use of data, can swap out materials that fit into SAP's second key initiative—recirculating materials.
Consumer sentiments towards sustainable products are changing, the third key area is regeneration and allowing businesses to create positive impacts and influence an already shifting mindset amount buyers.
While this may seem like a simple task, Jamieson highlights the complexity of product packaging beyond the units that customers will see on shelves. For products and processes to adopt a circular approach, businesses must gain insight into the packaging used throughout their supply chains—by factories and other suppliers—and understand the emissions that are involved within those processes.
To find more on-demand content from Sustainability LIVE, click here, and gain access to all of the sessions from the two-day hybrid conference.