The IAC shares insights into the sustainability talent pool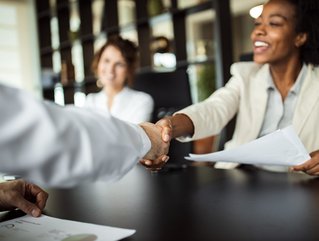 The Director of IAC, Chris Brooker provides valuable insights and data on the current sustainability talent market and the future challenges for businesses
There are many discussions of environmental, social, and governance (ESG) among organisations. But with climate change and emissions taking up a lot of time and energy, it can often seem like other aspects of sustainability take a back seat.

Chris Brooker, Director of IAC, joined us on the Sustainability LIVE digital stage to impart his knowledge of governance from the recruitment sector. The IAC is a human resources firm that specialises in corporate governance and is the trusted recruitment partner of some of the world's largest brands, including JustEat, Facebook (Meta), Marks and Spencer, and United Technologies.

The group also works with startups, to recruit the best talent for their organisations, and covers Europe, Asia and the Americas.​​​​​​​

What does the sustainability talent pool look like?
Brooker begins delving into the sustainability landscape and outlines the current low talent base and the challenges to be faced across the globe with companies attempting to meet climate goals without the correct level of talent.
"For decades, sustainability has been seen as, at best, a compliance activity; often a cost to organisations or not even acknowledged at all," says Brooker.
"Historically it has been a minority profession, dominated by environmentalists and CSR professionals. With minimal demand from businesses, the talent pool has remained fairly low."
Talking more about the talent market, Brooker provides his thoughts on the current landscape, which is still very immature and requires more input from organisations to drive positions in sustainability, ESG, biodiversity, net-zero, and renewable energy adoption.
With the gap in the sustainability talent market, there is a demand for training and Brooker explains what this currently looks like and the potential areas for employee development to carry out sustainability-related jobs.

• Join global business leaders and sustainability experts taking meaningful action at Sustainability LIVE EXPO, held at the Business Design Centre, London, 7-8 September 2022. Register to attend today! Click here to learn more.