ToBetterDays revolutionises chronic pain treatment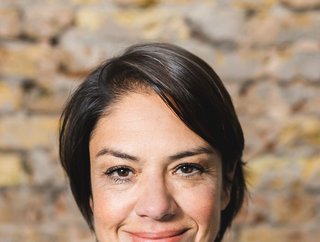 Breaking the stigma associated with chronic pain, ToBetterDays stands at the forefront of drug-free medical products created to help this community
Tell us about yourself, Clarice
I started as a marketing trainee at Unilever in Brazil, and then I ended up doing a career in Latin America for a while. I lived in Argentina, Mexico, and Chile before moving to Europe to head up their customer relationship management transformation programme for a couple of years.
I ended up coming to London and went from sort of marketing to transformation, to operations, to technology. At that point ‒ which was 2008 ‒ I decided to do an MBA at London Business School.
What is the story behind ToBetterDays?
I had been talking to a head-hunter that I've known for many years and he kept saying, "You really need to meet this guy, his name's Adrian."
We finally did meet, and he told me about this idea for a business around a formulation that had been discovered in New Zealand by a doctor who specialises in sports injuries.
He had discovered a really interesting formulation based on vitamin D, which demonstrated that, when applied topically, actually has the capacity to work as an analgesic, soothing and supporting the damaged nerves.
How does ToBetterDays change anything?
At that time, I wasn't really sure. I was a bit like, "What is this? How does it work?"
But the idea that we could offer something that was easy-to-use, drug-free and, in many ways, naturally working with the body to those people that have suffered from chronic pain for so many years and who haven't seen much of a change within the products available to them was really, really interesting and really inspiring.
How do you design ToBetterDays to set it apart from any other similar products in the market?
So, I worked to design this brand with the view that it was a positive, forward-looking brand. The stuff that was out there was very, I suppose, masculine and aggressive.
We also worked with the regulatory offices to understand what kind of product we could launch and we settled on a patch.
So, what we have today is a drug-free transdermal product business. And we have patches for joints, migraine and new products in the pipeline coming soon. But always with the idea of being transdermal and drug-free.
How can ToBetterDays set up a positive influence for people?
I really wanted to set up and work in a business that was consistent with its values in everything ‒ not only in how we treated our customers but also in how we operate and how we treat ourselves. I'm super proud that we have a team that is passionate and committed to both the business and, in particular, to the chronic pain community.
It's an interesting thing to talk about, because about 25 to 33% of us will suffer from chronic pain in our lifetime. This is a huge amount of all of us who will suffer from a chronic pain condition, be it arthritis or nerve damage, especially women who have not only suffered pain, but have many times been dismissed and ignored by the medical community, with their pain often assumed to be more of an emotional pain many times.
And it takes years longer for women to receive treatment. And when they do, only 1 in 8 actually is happy with that, with that treatment that they receive
What are the future plans for ToBetterDays in one or two years?
We've got two products in the pipeline and some other ideas, too. I think that is still under development. We are finalising the global patents of two products. I can't talk too much about them, but they are within the space of drug-free transdermal support.
One of them is a cream that will work in a slightly different way to the patch. I mean, the patch works fantastically for acute pain ‒ you put a patch on and it starts working within 30 minutes.
The cream that we are launching is going to be great for just general stiffness for those areas that are kind of almost a slow burn.
What trends do you see happening in pain and in healthcare in general?
COVID-19 and lockdowns have brought an enormous amount of self-awareness to all of us around the importance of our health and how important it is that we take care of our health, so I think self-care is a huge trend.
People are becoming much more interested in taking care of themselves, their minds, and bodies by not relying so much on traditional pharmaceutical medicine.