TotalEnergies supplies SAF to airlines at Bordeaux Airport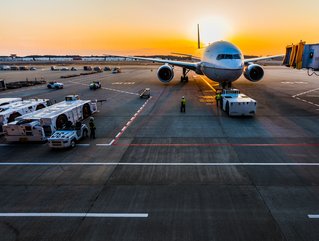 Simon Deschel, Chief Executive Officer of Bordeaux Airport talks SAF and its applications to decarbonise airline flights travelling to and from France
French airlines will receive a permanent sustainability service when refuelling at Bordeaux Airport as it offers sustainable aviation fuel (SAF) to all that fly to the international hub.

In June, the airport celebrated becoming the first in France to make SAF commercially available to transport millions of passengers to and from the country. As the fuel became available, the company used it to refuel three flights with 30% SAF—supplied by TotalEnergies.

Sustainable aviation fuel decarbonises French flights
The fuel that is offered at the airport is a mixture of cooking oil and traditional aviation fuel at a ratio of 30:70, enabling airlines to reduce their carbon emissions across the entire supply chain by 90% compared to conventional fuel.
Leaders at the airport noted the significance of using biofuel for refuelling and how it contributes massively to Bordeaux's sustainability contribution through emissions reduction.
Simon Deschel, CEO of Bordeaux Airport, says ""We are proud to be able to permanently offer this service to airlines at Bordeaux Airport and therefore contribute to reducing their carbon footprint. By making these new biofuels available, we are contributing to creating a French industry located in our region."
"As an airport operator, we are not only committed to decarbonising all airport activities, but also to [support] the objective to transform the entire aviation sector by 2050."
TotalEnergies enables sustainable aviation
The supplier of SAF to Bordeaux Airport, Total Energies announced in early-March 2022 that it had begun production of its own SAF at its Normandy plant, which was established to meet the demand from its customers to introduce the alternative fuel. In January 2022, the industry set a goal to introduce at least 1% SAF to decarbonise flights in line with the Paris Climate Agreement.
"SAF represents the solution that is currently available to make significant reductions in CO2 emissions from air travel. Bordeaux Airport is the third airport where TotalEnergies is permanently offering SAF at an incorporation rate of 30%, after Le Bourget and Clermont-Ferrand," says Joël Navaron, President of TotalEnergies Aviation.
Navaron also commented on the partnership and how it will support the initiatives of both to meet their climate goals.
"This partnership once again proves our commitment to supporting our clients to achieve their energy transition and is in line with the company's aim to be carbon neutral by 2050, along with the rest of society."
The SAF supplied by TotalEnergies will also be used to support public services, such as Airlec Air Espace.
Paul Tiba, General Director of Airlec Air Espace—a market leader in Aero-Medical Transports and Ambulances, commented on how SAF supports its sustainability strategy as well.
"Although our aeromedical operation is a public service, Airlec is particularly aware of its environmental impact as well," says Tiba.
"To this end, sustainable fuel is the only solution currently available. The refuelling that has just taken place will be used for a paediatric repatriation flight this weekend."