What can viewers expect from Sustainability LIVE day two?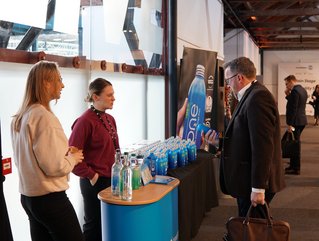 Following a successful first day at Sustainability LIVE, BizClik Media Group prepares to host day two of its inaugural hybrid event at Tobacco Dock, London
On day one of Sustainability LIVE, BizClik Media Group (BMG) hosted various speakers to inspire and connect with viewers with sustainability topics, including environmental, social, and governance (ESG), touching on ethical finance, sustainability leadership, responsible sourcing, and traceability within supply chains.

Hosted by Scott Birch, Chief Content Officer, Blaise Hope, Editor-in-Chief, and Ross Garrigan, Marketing Director at BMG, discussions took place in the form of talks, panel discussions, and fireside sessions throughout the day with ample opportunities to network and try some of the sustainable products on offer in the dedicated networking and exhibition area.

"I was thrilled to see so many people turn up to day one of Sustainability Live. It just goes to show how essential ESG, climate change, decarbonisation, and diversity; equity; and inclusion (DEI) topics are to anyone with a stake in sustainable business," Birch says.
Day two brings further sustainability insights
Anyone attending day two of Sustainability LIVE — sponsored by OneTrust, Interos and SAP — will experience another packed schedule with speakers from, Bayer AG, Ipsos MORI, Capgemini, OneTrust, Kinaxis, Trivium Packaging, and many more.

Viewers from London or across the globe — via the Brella digital platform — will hear from various speakers, including:
Panel discussions will also take place throughout the day, including a session on 'ESG & Corporate Responsibility', the 'Supply Chain Sustainability' panel to conclude the main stage sessions and an in-depth discussion on 'Circular Economy' on the sustainability stage.

• Join global business leaders and sustainability experts taking meaningful action at Sustainability LIVE, held at Tobacco Dock, London, 23-24 February 2022. Register to attend today! Click here to learn more.