Where to get support for BIM or green building certification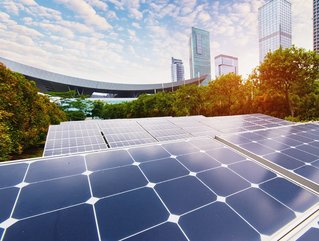 Sustainability is now an urgent goal for building owners and users. One result is fast-growing demand for green building certification and specifications
For new builds and refurbishments, construction is getting smarter and greener. It is easy to understand why. According to UN Environment Programme estimates, buildings consume around 60% of the world's electricity. Reducing waste is critical to cutting carbon emissions and addressing climate change.

The importance of "greening" applies to technologies deployed inside a building, too — including security and access control systems. In a survey for ASSA ABLOY's most recent "Wireless Access Control Report", 90% of industry professionals said sustainability would influence their future security commissioning.

The return on investment (ROI) from greener building can be financial as well as ethical. Property experts Knight Frank "found a positive and significant effect of Very Good, Excellent and Outstanding BREEAM ratings on prime central London office rents – ranging from 3.7% to 12.3% premiums."

"Green buildings" are also more energy efficient: In a time of energy crisis, help to reduce this growing and unpredictable running cost is very welcome.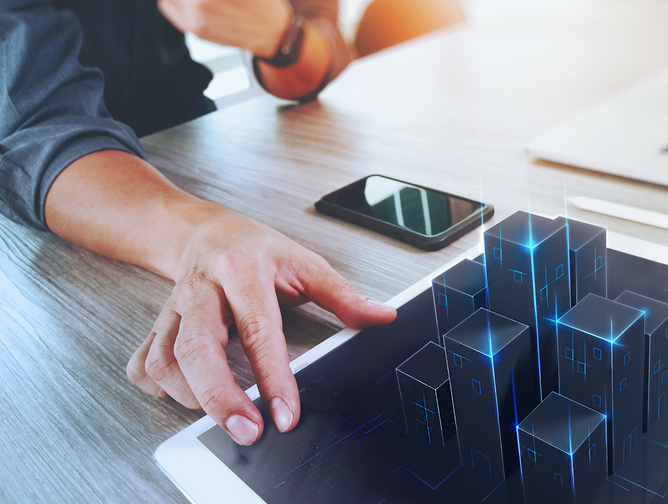 BIM and green building projects
Building Information Modelling (BIM) makes the process of building design intelligent and adaptive. To any green building project, BIM brings transparency and knowledge sharing. BIM is much more than just a 3D design of a finished building. It is a data-rich, digital collaboration process. Its goal is to place every product and component in a comprehensive model with ongoing value through a building's life-cycle.

"ASSA ABLOY has local BIM and specification consultants based all over the world," says Marc Ameryckx, BIM Manager at ASSA ABLOY Opening Solutions EMEIA. "They can enhance any project team with specialist knowledge about door solutions and technologies; regional regulations and certifications around the door; and much more."

Help is especially valuable when specifying security solutions, which can be complex and quickly eat into design time. With detailed specifications supplied digitally at an early stage, architects render door and security solutions accurately as soon as possible. This way, aesthetics and usability are not disrupted by last-minute changes.

In addition, the value of BIM extends through a building's life-cycle. The digital model — end-point of a successful process — becomes a centralized store for up-to-date documentation. It simplifies handover between construction and facilities management teams. This rich resource can later inform site audits, health and safety policy, maintenance schedules, refurbishment and more.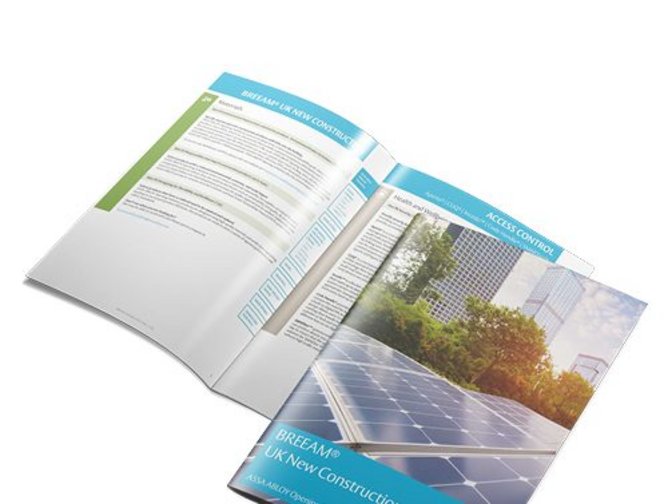 ASSA ABLOY supports green building certification
"Globally, ASSA ABLOY has great expertise in supporting green building projects," explains Marcello Aiolfi, Sustainability and Quality Director at ASSA ABLOY Opening Solutions EMEIA. "As well as local support through the specification and BIM process, we have created a number of resources to support a submission to the most important global green building certification schemes."

Detailed contribution sheets for six leading green certification schemes are available to download: BREEAM, LEED, Green Star, WELL, DGNB and HQE4 . Each sheet identifies the contribution made by multiple ASSA ABLOY products and technologies towards criteria or credits in the scheme. They cover electronic access control solutions; doors and door closers; mechanical and electromechanical locking systems; and accessories including handles, panic devices and drop seals.

"ASSA ABLOY Group is also an official partner in the World Green Building Council's Europe Regional Network," Marcello adds. "This enables us to advocate for the transformation of buildings and the construction sector — and to help communicate the advantages of greener building."