Will the automotive industry meet sustainability targets?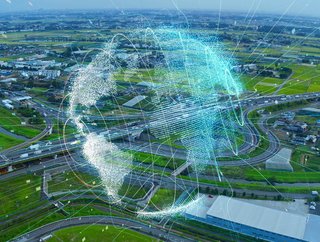 To understand what organisations must do to meet their sustainability goals Capgemini carried out a survey, finding there has been limited progress
As the risk of climate change continues to increase, along with rising regulations, customer and investment pressure, the automotive industry is driving into a new era of sustainability.
According to the latest report from the Capgemini Research Institute, 'Sustainability in Automotive: From Ambition to Action', implementation levels for top sustainability initiatives have improved only marginally, or even reduced in some areas, since 2019.
Recent challenges, such as ongoing chip shortages, and supply chain issues have forced automotive organisations to re-focus their priorities.
"The automotive industry is entering a crucial decade largely defined by its ability to go all-electric. But while sustainability is credited as a top priority, the industry as a whole is falling behind. Automotive organisations must think practically about their sustainability approach if they are to reach the targets set out in the 2050 Paris Agreement. This includes a significant and renewed commitment to the circular economy that focuses on the full lifecycle of the vehicle as well as the inclusion of scope 3 emissions," said Alexandre Audoin, Global Head of Automotive Industry at Capgemini.
"Accountability is imperative for defining goals and KPIs across the entire organisation and progressing against these targets."
Reducing emissions across the whole supply chain
According to the report, directives such as The European Green Deal and The Paris Agreement are pushing the automotive industry to pursue more sustainable solutions to meet carbon-neutral targets.
A large majority (70%) of the automotive industry is focused on overall emissions reduction across the value chain, including scope 1, 2, and 3 emissions, from sourcing to end-of-life processes. Two-thirds (64%) of automotive organisations expect to achieve a reduction in carbon emissions by 2040, and 57% are going beyond ESG compliance to make sustainability a key business driver.
However, since 2018, the automotive industry has reduced overall Greenhouse Gas (GHG) emissions by only 5%, with a further 19% reduction expected to be realised by 2030. At current rates, automotive organisations are not in line to meet the overall goal of net zero emissions by 2050 under the Paris Agreement.
The report finds that only a small group of organisations (less than 10%) are showing the way towards a sustainable automotive industry. Those report that they expect to reduce their Greenhouse Gas (GHG) emissions by 35% by 2030 (compared to an average projected reduction of 19% across the automotive industry).
How can organisations incorporate sustainability initiatives into daily activities?
The report finds that poor integration of key sustainability performance indicators into day-to-day activities and performance management are causing implementation to stagnate: 73% of executives agree that the adoption of sustainability practices in their day-to-day activities and processes has increased only marginally or remained the same in the last 2‒3 years. Only 10% of organisations have aligned performance objectives with key sustainability goals for non-managerial employees.
The report finds that, however, accountability across an organisation is imperative for defining goals and sharing progress on sustainability initiatives. As stakeholders put a microscope on ESG compliance, data from the entire supply chain needs to be quantified to show transparency and to provide a baseline for defining business key performance indicators.
Capgemini has found that the automotive industry is poised to enter a crucial decade as it pivots its product portfolio from ICE vehicles to EVs. While leading organisations have positioned themselves well for this change, a more holistic approach is needed to encompass new processes, people, and the planet.