Top 10: Sustainability Officers in Fashion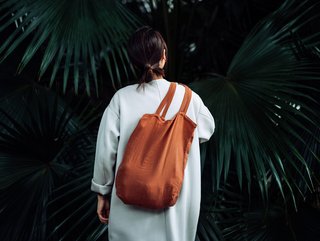 Dressing smart, dressing sustainably
As the world double downs on the fight against fast fashion, we take a look at the sustainability officers leading the industry
With every passing year, fast fashion becomes more popular – despite constant discussion about the damage it wreaks on the environment and human rights. And, with every passing year, the inordinate waste becomes an even bigger scourge on the fashion industry's environmental record.
With a better future in mind, Sustainability Magazine is taking a look at some of the leaders that can serve as a model for what companies can do.
Some have introduced circular policies; some have improved hiring practices, and others have pushed reusing and/or recycling. All, though, come brimming with ideas for how to create a more sustainable future.
Beth Thoren
Director of Environmental Action EMEA
Patagonia
Patagonia is a company well-known in the world of fashion for its sustainable angle and has received accolades from around the world for supporting the environment.
Beth Thoren, the company's Director of Environmental Action EMEA, came to the role down a tortuous path. She worked for some years at Exxon, of all places, and then received an MBA from Harvard, fundraised for the Royal Society for the Protection of Birds and then at ClientEarth. In joining Patagonia – which has the top reputation for environmentalism of just about any fashion brand in the world – she stated her goal succinctly: "What I want to do is change the world, and this is probably the most influential position I can be in."
https://www.youtube.com/watch?v=y-jw1xiWUiU&t=6s
Lea Landsberg
CSR and Sustainability Communications Officer
MUD Jeans
MUD Jeans, based in the Netherlands, is the world's first circular denim company. Lea Landsberg, the company's CSR and Sustainability Communications Officer, works to ensure that it maintains its status as one of the most forward-thinking clothing manufacturers in the world.
MUD Jeans has had B-Corp status for nearly a decade and, according to a recent sustainability report, uses 94% less water and 75% less CO2 than its nearest competitors. In addition to covering these kinds of environmental metrics, the company promotes the use of fair factories as well as positive activism.
Katja Schreiber
SVP Sustainability
adidas has been scoring well according to sustainability standards. In November 2021, according to the rating agency S&P, when assessed on its ESG performance, the German company had a rating of 79 out of 100 – among the highest across companies globally.
Behind this sterling performance is the work of Katja Schreiber, who has been with adidas for almost two decades. In assessing her performance, leadership and governance efforts have been especially lauded.
Nick Farrar
Global Head of Environmental Sustainability
Primark
Under the leadership of Head of Environmental Sustainability, Nick Farrar, has transformed Primark from the fast-fashion bête noire of the British high street into one of its shining lodestars.
In a recent Sustainability and Ethics Progress Report, Primark was able to boast that work with its sustainable cotton programme means that 40% of the cotton it currently uses is recyclable. It also works with its suppliers in India, Bangladesh and Pakistan to ensure that they are using sustainable, regenerative farming. Finally, in an answer to critics who say it is a one- or few-use brand, Primark has implemented Textile Takeback boxes in its stores, encouraging customers to recycle.
Kate O'Grady
Sustainability Manager
Lucy & Yak
Lucy & Yak is a United Kingdom company that has led the charge of sustainability down under, with its sustainability manager, Kate O'Grady, seeing that it keeps its reputation intact.
Among its most recent achievements are powering one of their factories in India with solar energy panels so that it's completely sustainable, while all packing bags and mailers are made from 100% recyclable and biodegradable material.
Renee Morin
Chief Sustainability Officer
eBay
When thinking of fashion outlets, internet marketplace extraordinaire eBay might not immediately spring to mind. But think: eBay has 135 million users globally and 16% of all of its products sold fall under the 'Clothing and Accessories' category, making the website one of the biggest fashion outlets in the world.
Heading up its sustainability department is Renee Morin, a woman who has built her career advising and consulting leading companies. Her ethos as a Chief Sustainability Officer has been ensuring that companies take a proactive approach to green transformation rather than just waiting for regulations to force adaptation. To see this through, she helps the companies she is helping manage to create metrics that will ensure smoother and more sustainable operations from multiple angles.
Jeffery Hogue
Chief Sustainability Officer
After beginning a career at such companies as C&A and McDonald's Corporation, Jeffery Hogue has moved on to the mavens of blue jeans, Levi Strauss & Co.
Among the changes he has implemented during his time at the American company are raising the standards of sustainability in the eyes of the consumers of Levi's. This includes giving the necessary support to business teams to deliver a more sustainable product. Additionally, he hopes to create thousands of sustainability ambassadors who can engage with customers in building the company's bona fides in this area.
Halide Alagöz
Chief Product and Sustainability Officer
Ralph Lauren
Halide Alagöz cut her teeth at the fast-fashion juggernaut that is H&M. She ran its supply chain operations before transitioning to seeing that the company be run more sustainably.
After 18 years at H&M, she moved to Ralph Lauren in 2016 to become the Chief Product and Sustainability Officer overseeing the Polo, RRL and Lauren brands. Here she oversees the end-to-end life cycles of the products, from sourcing and development to the moment they hit the shop floor, specialising in what the company considers a holistic approach to sustainability.
Prior to working as CSO at Hermès International, Pierre Alexandre was a partner at Ernst & Young, where he oversaw strategy development across the group and facilitated improvements to production.
At Hermès, the job is slightly different: the French fashion house is one of the leading purveyors of luxury goods in the world. Leather and silk are the name of the game at this company. Its quest for sustainable development goes back to its artisanal origins (it was founded in 1837). This quest for legitimacy of material has extended to sustainability in employment, as well as in local anchoring.
Isabelle Sultan
CSO
Parfums Christian Dior
Isabelle Sultan, CSO at Parfums Christian Dior, had extensive experience with Danone prior to joining Dior, the French fashion house. Her experience with her old company informs what she does at the new one, and she believes that sustainability is not new, but serves to facilitate growth and change across the perfume industry.