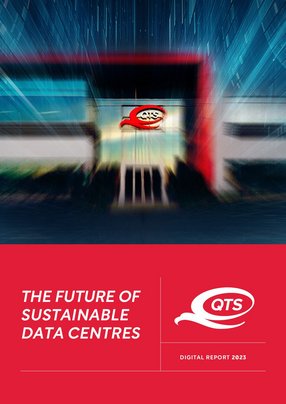 QTS: The future of sustainable data centres
Travis Wright, Vice President of Energy and Sustainability at QTS, discusses how data centres impact the planet while showcasing QTS' pioneering programmes
QTS Data Centers – a leading provider of enterprise, hyperscale, and US government data centre solutions – is a pioneer in delivering sustainable IT infrastructure putting its Environmental, Social and Governance (ESG) report and sustainability goals at the heart of everything it does.
Travis Wright, Vice President of Energy and Sustainability at QTS, has been leading the company's sustainability initiatives since 2018, advocating for greater focus to be placed on carbon-free energy while leading QTS' philanthropic ventures.
Wright reflects on how data centres can be used as a force for good while highlighting ESG initiatives and goals that set the company apart from others.
The future of sustainable energy
Data centres have become an integral part of our lives. These sophisticated buildings full of computers manage the information we all use virtually every minute of the day, (think navigation, voice and video streaming, social media, text, email, etc) and as such they have become massive consumers of energy on behalf of society as a whole.
As an industry, it is essential for data centres to maintain and expand their focus on decarbonising the grid. They have the potential to either positively or negatively impact this goal making it imperative to take responsibility in aiding this endeavour.
"When QTS decided to take on the challenge of sustainability, we did it with an open mind and the need to provide total transparency and public disclosure for our employees, our customers, and our shareholders," Wright said.
According to Wright, QTS' board of directors, led by CEO Chad Williams, was adamant in the belief that it could create value for our investors and benefit society at the same time.
"After a comprehensive vetting process, we determined our core environmental pillars to be energy, water and waste. We formalised key goals including a commitment to procure 100% of our power from renewable sources and we would do it by reducing the amount of utility power and offsetting it with renewable resources such as solar and wind."
That commitment has since shifted from pure-play solar and wind renewable to carbon-free which includes nuclear and large-scale hydro. This shift is predicated upon the fact that data centres are becoming so big that they are impacting not only the environment but the stability and resiliency of the utility grid.
"Solar and wind generate electricity in a less predictable way, referred to as intermittent generation. When we go into a new market and introduce a large 200-400-megawatt data centre campus, we are taking flat, predictable baseload energy off the grid. If we then turn around and develop a solar or wind facility to offset the energy used with renewables, we are removing that flat, predictable baseload energy, and replacing it with unpredictable intermittent generation. This causes instability in the grid.
"We need to keep our eye on the ball," Wright adds, "if the goal is to decarbonise the grid, then we need to do it in a thoughtful way that allows us to serve society without destabilising the grid. Until we solve the storage problem, we need to focus on carbon-free energy that provides baseload energy.
"Carbon-free is the focus, but we still intend to source the maximum amount of renewable power possible. As an industry, this challenge will be made possible once we start to solve storage challenges associated with energy from renewable sources."
A holistic approach to sustainable data centres
QTS prides itself on approaching sustainability in a holistic way which is demonstrated through QTS' Freedom standard design and building specification – the basis of all new greenfield builds. This standardised design accelerates rapid deployment of data centre space and aligns with the logistical and sustainability requirements of the world's most sophisticated companies who benefit from Freedom's modular approach and ability to pinpoint and optimise power and cooling to specific spaces.
This includes Water Freedom as a key feature. Water Freedom is the industry's first true zero-water cooling solution paired with 100% renewable energy making QTS' data centres some of the most water-efficient data centres in the world.
"Previously, companies could do zero-water cooling systems, but they required a lot more energy," Wright explained. "This meant there was a trade-off between being either energy-efficient or water-efficient. Water Freedom uses a low-pressure, pumped, refrigerant system that uses outside air economisation to deliver world-class energy efficiency metrics, as well as using minimal water. It's a game-changer."
Going above and beyond ESG goals
Technology companies are renowned for having aggressive decarbonisation goals and QTS is expected to match their standards in its data centre builds. "Whenever we go into new markets, we strive to achieve what others have never done before," Wright explains. "It's all about being good to society and our bottom line at the same time. We want to lead the industry and encourage others to follow."
Although sustainability means something different to everyone, QTS places great importance on their program being "financially, culturally, and operationally" sustainable, to ensure the company achieves its ESG goals for years to come. As a result, QTS is passionate about creating new initiatives that create value for stakeholders, while also benefiting society at the same time. These initiatives consider QTS' influence and impact on the environment through energy, water and waste while addressing the company's relationship with its employees and communities.
QTS' success-based giving programmes
The company has also introduced unique "success-based giving programs" based on the amount of energy contracted by each customer.
While attending a sustainability conference in San Francisco, Wright and his team met American Forests – a non-profit conservation organisation, dedicated to protecting and restoring healthy forest ecosystems.
"We loved their mission, but we couldn't immediately come up with a way a data centre company could work with a tree planting organisation," Wright explains. "As the team was brainstorming, we came up with the idea of linking the success of QTS to planting trees."
"We measure our business in energy and we sell based on kilowatts (kW). So, we developed a program that for every 100 kW that a customer signs with us, we would plant one tree per month for the entire life of their contract.
"After doing the calculations, we realised it was a good place to start – but we wanted to do more. So, we decided to go back in time and plant trees for everybody who's ever signed contracts with us in the past."
Five minutes into pitching the idea to Chad Williams, QTS' CEO, the idea was approved, and Williams insisted that Wright and his team launch a similar project with clean water resources in impoverished nations.
After some research, QTS partnered with World Vision to create a programme that would supply three people with clean water for every 100kW sold. In addition, when a large company signed a 12 MW deal or larger, QTS would build a water well in a community in a developing country, providing thousands of people with access to clean water for decades.
QTS' third success-based giving programme with the U.S. Dream Academy involves sponsoring children of incarcerated parents in Dream Academy Learning Center programs. Since its inception, QTS has sponsored more than 40 children with great success.
"Not only do these projects have fantastic repercussions globally, but our customers also appreciate them. These initiatives are so different from what our competitors are doing and our customers are telling us they choose QTS because they'll be doing good in the world, while also benefiting from highly sustainable data centre and IT infrastructure services."
QTS' passion for success-based giving did not go unrecognised. Last year, QTS won the award for Best Initiative for Philanthropy and Corporate Giving based on the programs. Wright says: "Winning this award meant so much to all of us, simply because it shows the positive impact we're having on the world and demonstrates the importance of being good corporate citizens."
Creative sustainability initiatives
Other unique QTS sustainability initiatives are taking place in the Netherlands where QTS has data centres in Groningen and Eemshaven. In partnership with WarmteStad, the sustainable utility company for the municipality of Groningen, QTS is the first to supply residual heat for a large-scale sustainable district heating project.
"WarmteStad developed a way to capture the heat generated by data centres and use it to heat homes and buildings in the communities including a university campus situated nearby in the city of Groningen," Wright said. "The district heating system takes heat directly from the data centre to heat water that is pumped through the existing hot water heating system in the buildings in the community."
It is estimated that the district heating project will produce sustainable and affordable heat for more than 10,000 households, buildings and knowledge institutions in the northern districts of Groningen by 2026. By heating with water, buildings can operate without a natural gas connection which significantly reduces CO2 emissions and supports Groningen's environmental goal to be completely CO2 neutral by 2035.
This revolutionary system is much more common in Europe than in the US, mainly because the infrastructure is typically closer together. The Dutch government advocates these systems and therefore incentivises companies, so there is a third party taking the heat from QTS and delivering cold in return. This cold return water allows increased efficiency of the data centre cooling system.
Another creative QTS sustainability initiative addressing energy and water conservation is the North Water initiative. "Until recently, data centres in certain parts of the Netherlands were cooled using valuable clean public drinking water. QTS' Eemshaven data centre and Google are now using North Water's sustainable 'industry water' to provide energy-efficient cooling for data centre servers while freeing up millions of gallons of clean drinking water for the surrounding community," Wright explained.
In addition, QTS recently launched the data centre industry's first sustainability dashboard as part of its API-powered Service Delivery Platform. It enables customers to get a real-time view of the environmental impact of their IT infrastructure hosted in the data centre. The dashboard allows customers to see their building-level power usage effectiveness (PUE) and water usage effectiveness (WUE) data, typically difficult to obtain but often required for ESG reporting. Customers gain added insight into their environmental impact with access to data illustrating renewable energy, power and water consumption, carbon footprint and carbon savings.
"All of this gives our customers real-time energy and water use that other companies aren't providing," Wright explains. "This allows us to open up the books and to show that we're being completely transparent. More companies are required to report on their sustainability footprints, so they need our data to ensure they are being completely transparent."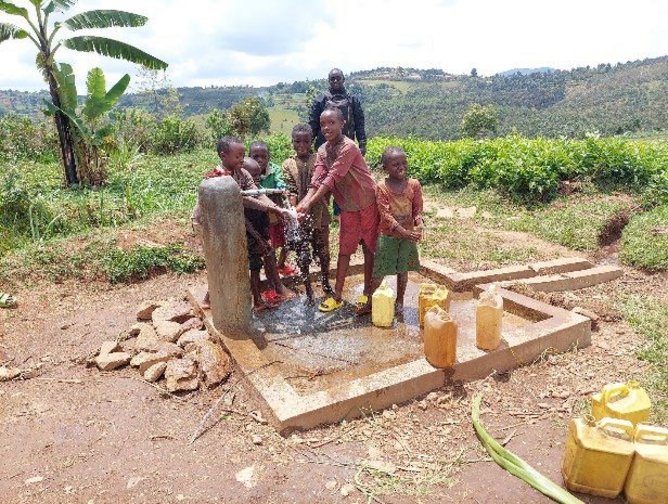 QTS Data Centers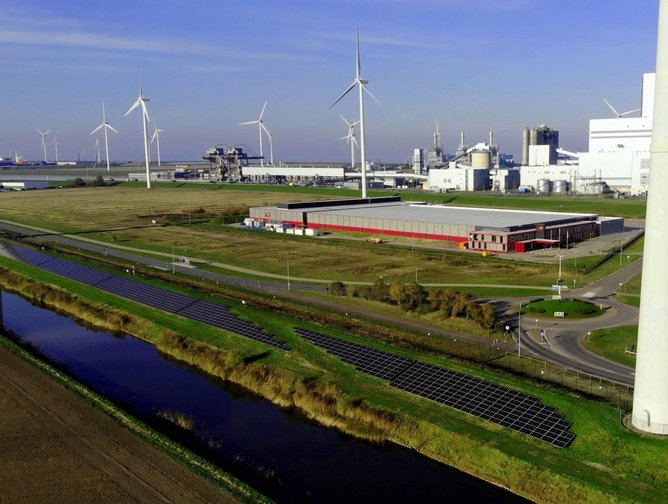 QTS Data Centers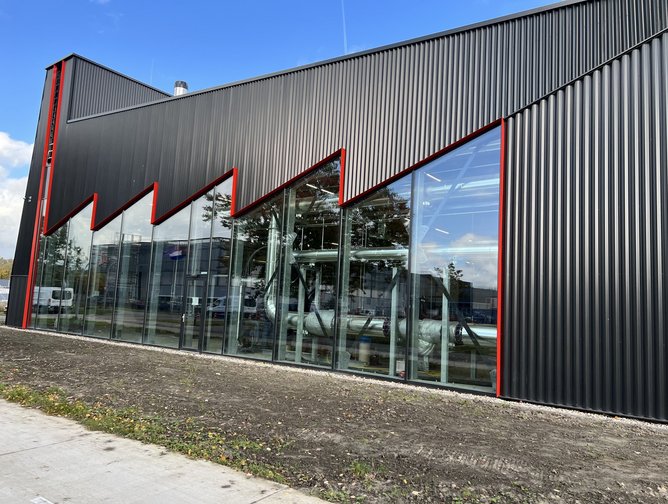 QTS Data Centers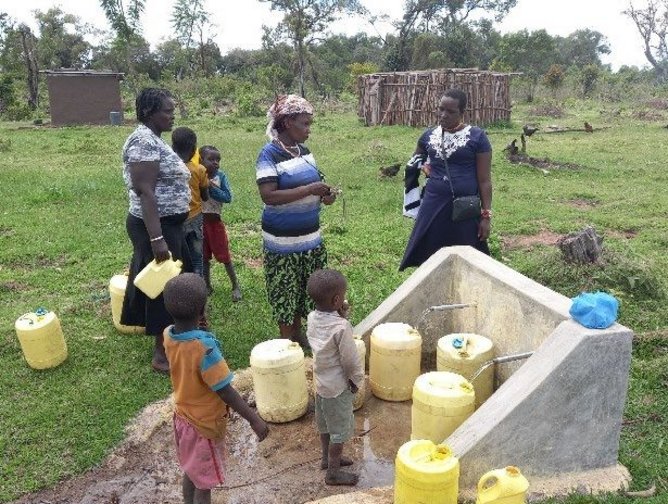 QTS Data Centers