Accenture & Cervest partner to boost climate risk assessment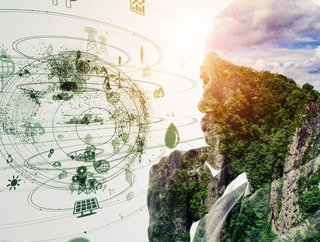 Credit: Getty Images
Accenture's Vrushali Gaud and Cervest's Iggy Bassi outline how both companies are collaborating to build effective climate disclosure strategies
Accenture has partnered with Cervest, an AI-based climate intelligence platform, as part of its Accenture Ventures Project Spotlight initiative.
The collaboration will enhance Accenture's ability to offer clients across various industries on-demand access to comprehensive climate risk assessments, including historical, current and predictive perspectives, enabling them to address asset and portfolio vulnerabilities.
Through the partnership, Accenture will leverage its expertise in ESG intelligence alongside Cervest's Earth Science AI™, data modelling and machine learning capabilities available through its CI platform and EarthScan™ product.
Increasing transparency and developing net-zero strategies
The collaboration will increase transparency in climate-related issues, while helping clients to evaluate and minimise physical asset risk by considering various climate scenarios, allowing them to plan for resilience and develop net-zero strategies.
"As climate-related physical and transition risks become more prevalent, companies need to embed climate considerations into risk mitigation and put effective climate strategy and adaptation at the core of long-term business resilience," explains Vrushali Gaud, Managing Director, Sustainability Services at Accenture.
"By combining our newly launched Climate.MAP Accelerator with Cervest's pioneering climate data modelling and machine learning technology, Accenture continues to expand its capabilities to help clients across industries make informed sustainability decisions by analyzing climate risk-related data to address the impacts of climate change."
Cervest Ratings
Cervest's CI platform offers unique climate risk insights based on scientific data, including globally comparable risk ratings and exposure metrics for individual assets or portfolios of assets.
These insights, called Cervest Ratings™, provide an evaluation of combined or hazard-specific risks related to climate change events such as droughts, floods, wildfires or extreme temperatures.
Assets can be chosen from Cervest's pre-mapped catalogue of over 600 million assets or uploaded manually. Additionally, the platform provides collaboration tools that allow for seamless sharing of portfolios and insights among teams and organisations, as well as integration into reports and presentations.
Cervest Founder and CEO Iggy Bassi, says: "Businesses around the world are under mounting pressure to disclose their climate-related financial risk and increase transparency about ESG strategy, governance, risks and opportunities.
"Accenture's holistic approach, carbon intelligent technology and expertise in solving sustainability challenges, combined with Cervest's unified CI capabilities, will help clients protect their people, assets, finances, operations and supply chains from the growing threat of physical and transition risk.
"Not only will unified CI enable organisations to accelerate scenario planning, but it will also expand the network of science-backed insights available to make key transactional decisions and meet reporting standards."
Sustainability: A core issue
What's more, 62% of CEOs are strengthening their scenario planning and analysis capabilities while 17% are implementing AI for real-time risk analysis, according to the UN Global Compact-Accenture CEO Study.
For example, oil and gas company Ecopetrol, utilised Accenture's Climate.MAP Accelerator and Cervest's EarthScan product to recognise physical and transition risks associated with climate change across its operations and physical asset base.
Mauricio Bermudez Neubauer, Global Lead for Carbon Strategy & Intelligence at Accenture, says: "Having a single source of truth for climate risk-related insights, backed by the latest climate science data, will expand the network of solutions available to enterprises looking to embed sustainability at the core of strategy and operations.
"Those businesses that adopt measurement and management strategies that integrate carbon data and ESG insights into core business decision-making will be better positioned to reinvent and build business resilience while mitigating risks and capitalizing on opportunities of the advancing transition to net zero."