An expert takes a closer look at the meaning of 'S' in 'ESG'
By Guy Battle, CEO of Social Value Portal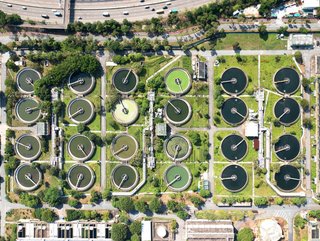 As with any buzz term that gets casually thrown around, sometimes one can lose sight of what environmental, social and governance is all about
Q: What is the social aspect of ESG?
Social Value describes that additional value created for society by a business in terms of its social, economic and environmental impacts. A triple bottom line issue as determined by the Public Services (Social Value) Act. In another, less politicised world, it could have been called the 'Sustainability' Act and seems to have been missed by too many sustainability professionals
The key thing from our point of view is that it covers societal impacts - specifically social, environmental and economic impacts, but focused on what goes beyond 'business as usual'. For instance this could mean employing people who are long term unemployed or struggling to find work, using local businesses in your supply chain, volunteering in the community or achieving net-zero carbon ahead of the 2050 deadline.
Whilst we speak about delivering the 'S' in ESG, it is fundamentally different - although complimentary. The term ESG was coined by financial analysts who use it to describe the exposure to, and management of (i.e. their governance), environmental and social risks, mainly for the investor analyst audience. ESG does not talk about value creation for society, just risk mitigation.
In this respect, an ESG risk assessment is the first - and important - step that must be taken by a business to ensure it is compliant with all laws and that there are no ES skeletons lurking in the cupboard e.g. risks associated with pollution, climate change, child labour. This is about minimising the downside and preserving value and not value creation. For instance, it's no use having a programme around support of children if you do not have a functioning child labour policy.
Once a business is 'legal' it can then begin to focus on value creation or impact in terms of benefits to communities where people work, supporting the local economy and regenerating our environment - in other words social value.


Q: So in terms of supply chain, how does one emphasise communal importance?
As ever, it's going to take a carrot and stick to make this happen. The stick is the social value act that requires all public sector buyers to consider social value within their procurements - often with a weighting as high as 20% (alongside costs (40%) and quality (40%)). We are now seeing this expectation leaking into the private sector. As a result anyone wanting to work with the public sector, must have a social value solution, otherwise they will struggle.
And because many Tier 1's outsource a substantial amount of their contracts, these obligations are inevitably being passed onto the supply chain by means of the supplier specification and procurement process. This is the stick.
On the other hand, the carrot is that suppliers win more work if they take social value seriously and have embedded it into their day to day operation. .
This is not all. Whilst money often talks loudest, it is also the case that where businesses invest into their local communities, they find themselves in a stronger position to attract and retain staff, supporting their social licence to operate.


Q: In what other contexts besides supply chain can this social element be seen?
Whilst it is clear that the Social Value Act (10 years old this year) is transforming how businesses are doing business, it is not the only driver.
We are now seeing social value being taken up across all sectors of society and often becoming synonymous with social impact. For instance, planning departments are now demanding social value statements as a part of their standard planning submissions; investors are asking about the social impact or value created by their investments and occupiers of buildings are being obligated to deliver social value through the terms of their lease.
As a result, all elements of society are beginning to feel the social value heat but especially those in the property, construction & FM and, increasingly, the corporate world, who need to show their shareholders the good that they are delivering.


Q: How does one implement these social measures? Is it from the company?
The good news is that it is easy to measure, manage and report social value using the National Social Value Measurement Framework, otherwise known as the National TOMs
The TOMS framework is made up of a number of Themes, Outcomes and Measures (hence the name TOMs). Each measure represents an activity that a business can undertake - for instance; volunteering in the community, working in schools, buying from local businesses, supporting apprenticeships or making carbon savings.
Any business, big or small, can get involved and start to develop its social value strategy based on the TOMs Framework either at a project or company level.
One of the important things about the TOMs is that they are widely recognised across the UK, across all sectors, and they allow organisations to report the social value created in terms of ££s. This means a business can talk about its turnover alongside the social value created for every £ spent - i.e. the Social Value Add.
The £ value is important insofar as it communicates scale of impact (typically +20% of revenues so not insignificant). The real stories sit behind the numbers, the people and the places that benefit.
Q: What can government do to encourage this?
Government has already done a lot and whilst not perfect, the social value act is transforming those businesses that are working with the public sector.
It's now the responsibility of the private sector to step up to the plate and embed social value into how it conducts its own business. I know it's not fashionable to say, but in this case, I believe the public sector is way ahead of those in the private sector and there are some clear lessons to learn. Key steps to consider:
Use the National TOMs framework to build your social value strategy, remember to link it to your overarching sustainability objectives.
Engage with your key stakeholders to ensure that your SV strategy reflects needs and is material to your business
Look at how you can embed social value creation into your day to day operations including recruitment, procurement, environmental management and marketing. Embed it into your sales pitches to add value
Commit to transparent and open reporting using an organisation like Social Value Portal. Make sure that whomever you use, there is clarity of data and that it is verified