British retailer Primark shows progress on sustainability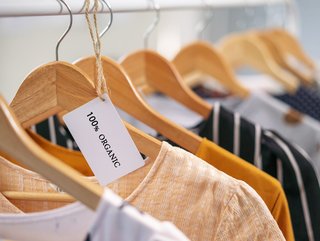 Fighting the environmental scourge of fast fashion, Primark has invested in, and so far succeeded in, cleaning up its act to become more sustainable
Last year, Primark – one of the British high street's most enduringly popular clothing brands – committed itself to a sustainability strategy that would offset the negative reputational and environmental impact that so bedevils avatars of fast fashion.
This week the verdict – its inaugural Sustainability and Ethics Progress Report from the past year's worth of effort – is in, and it seems the brand is on track to transition all of its clothes to the Primark Cares brand (which includes a sustainability transition of 100% of its clothes) by 2030.
A few numbers follow: the rate of Primark's clothing containing recycled or sustainably sourced material is up from 25% to 45%; 252,800 farmers have been trained in the Primark Sustainable Cotton Programme (PSCP), meaning that it is on track to train 275,000 by the end of next year (making this the biggest programme of its kind from any fashion retailer); 40% of all cotton sold contains recycled, organic or PSCP cotton; 3,000 farmers out of the PSCP programme were taught regenerative farming techniques in India, Pakistan and Bangladesh; and in 65% of Primark's stores, one can find Textile Takeback boxes.
Research and investment
There have been other pledges and research commitments from the clothing retailer, too, such as the establishment of a Packaging Centre of Excellence, a body whose remit is to eliminate non-clothing waste by 2027, and the funding of research with the Anker Research Institute which seeks to keep global living wages up to par in Primark's sourcing markets (Bangladesh, Cambodia, Turkey and Vietnam).
Finally, new colleague networks were established that seek to create a more inclusive working space surrounding the issues of disabilities, diversity, gender and LGBTQIA+.
The company lauded its progress over the past year in a statement. Said Primark Cares Director Lynne Walker: "The past 12 months have been about building the right foundations for our sustainability strategy, Primark Cares. Much of our focus has been on getting ourselves set up in the right way to meet the commitments we've made, which is why pilots and processes have been as important as the progress we've delivered during this first year.
"One year ago, we made a new promise to change the way we make and source our clothes, with a commitment to think differently about how we do business. To provide focus, we set deliberately stretching targets reaching to 2030. We've spent the last year investing in and growing our expert teams, collaborating in new ways within our own business and also with suppliers and partners to support our transformation."